Programme summary
What we're doing
The Peacocke programme will deliver a new bridge, main roads, parks and strategic water, wastewater and stormwater networks. We're planning for community facilities and working to protect and enhance the environment, including the extensive Mangakootukutuku gully system.
When the Government's Housing Infrastructure Fund was announced in 2016, Council prepared a Detailed Business Case outlining the infrastructure needed to unlock development in Peacocke. In 2017, we secured a $290.4 million funding package made up of a $180.3 million 10-year interest-free loan and $110.1 million of Waka Kotahi NZ Transport Agency subsidies. This gave us the funding we needed to make Peacocke happen and put in the strategic transport and essential services that new homes need.
View the HIF Detailed Business Case and Appendices.
The majority of the Housing Infrastructure Loan will be repaid by developers through development contributions, with around 90% coming from development contributions and 10% through rates.
Why we're doing it
Hamilton is growing and we need to develop new neighbourhoods and communities for future Hamiltonians. By 2035, we expect Hamilton to increase by more than 50,000 people which means we will need at least 18,000 new homes across our city. Peacocke is one of Hamilton's largest greenfield areas and the third area to be developed after Rototuna and Rotokauri.
The development of the area is now well underway.
Living in Peacocke
Peacocke is registered for a Green Star - Communities rating through the New Zealand Green Building Council. This means that the Council-led Peacocke programme to enable future development in the area is being assessed across a range of criteria around the quality of its sustainability features and as a healthy place to live.
As part of our work towards a Green Star Communities rating, we've put together the following documents for new residents in Peacocke
Learn more here about Green Star - Communities
We're enabling the development of an attractive and sustainable community in Peacocke.
Ko te aaheinga o te hanga he waahi ataahua, he waahi toiora ki Peacocke.
Where are we at?
Planning

Late 2021

Public submissions open

We asked for your submissions on Plan Change 5 - updating the Peacocke Structure Plan and these will be heard through late-2022.

Underway

2021-2022

New infrastructure connections

Currently being built.

Completed

Early 2023

Plan finalised

The changed plan will be finalised and become operative in early 2023.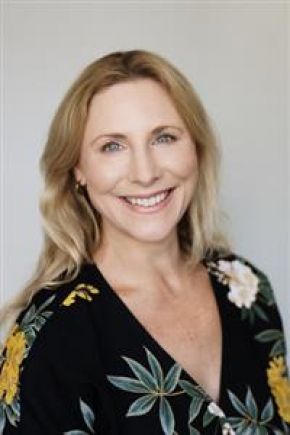 Sonia Baker Programme Manager Greenfield Growth
Contact our programme lead
Get in touch with our programme manager for information on our Peacocke programme or any of the projects that underpin it.
Feedback
Last updated 25 July 2022