Programme summary
What we're doing
We're partnering to deliver an innovative and sustainable community which will be an engine for economic growth and deliver new communities in Hamilton's east. When fully developed, Ruakura will be home to up to 1600 homes for about 4000 people. More than 500 of these homes have already been completed at Greenhill Park, Hamilton's first higher density residential development of scale.
Together with Tainui Group Holdings (TGH) and Central Government, we're investing to create New Zealand's largest integrated development, anchored by a 300,000m2 inland port operation run in a joint venture partnership between TGH and Port of Tauranga. Ruakura will generate thousands of jobs and deliver major economic, social, environmental, and cultural benefits to Waikato and Aotearoa New Zealand.
We're also working with our partners to create a sustainable Ruakura, enhancing our green spaces and protecting our natural resources. We're completing erosion control in the Mangaonua Gully, alongside a 100,000m2 wetland that's being developed by TGH. The wetland will resemble Ruakura's former natural environment.
Enabling infrastructure for stage one of Ruakura Superhub is complete, and planning is well underway with our partners to deliver the next stages of the Ruakura growth area.
Why we're doing it
Hamilton is one of the fastest growing cities in the country and Ruakura plays a key role in that growth. Ruakura provides for much-needed new homes alongside its inland port, logistics, industrial and commercial spaces, a knowledge hub, retail, and green spaces – all located at a key junction in the golden triangle between Auckland, Hamilton and Tauranga.
We're partnering to deliver a prosperous Ruakura
E rangapuu ana maatou ki te whakarato i teetahi Ruakura toonui.
Where are we at?
Planning

2011

Ruakura becomes part of Hamilton.

Ruakura became a growth area and was brought into Hamilton's boundary.

Planning began, Tainui Group Holdings (TGH), Central Government and Council partnered to develop the Ruakura Super Hub and in-land port.

The first resource consents for Ruakura were granted in 2016.

Underway

2018

Enabling infrastructure and in-land port

Work on enabling infrastructure for the Ruakura Superhub has been completed in 2022.

With further enabling works underway and the inland port expected to become operational in 2023.

Completed

2050+

Ruakura flourishes

Over this time the Ruakura area will generate between 6000 and 12,000 new jobs and 4000 people are expected to call Ruakura home over the next 30 years.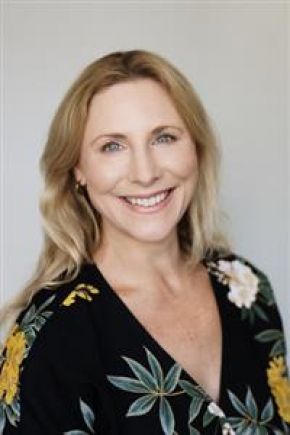 Sonia Baker Programme Manager Greenfield Growth
Contact our programme lead
Get in touch with our programme manager for information on our Ruakura programme or any of the projects that underpin it.
Feedback
Last updated 13 June 2023