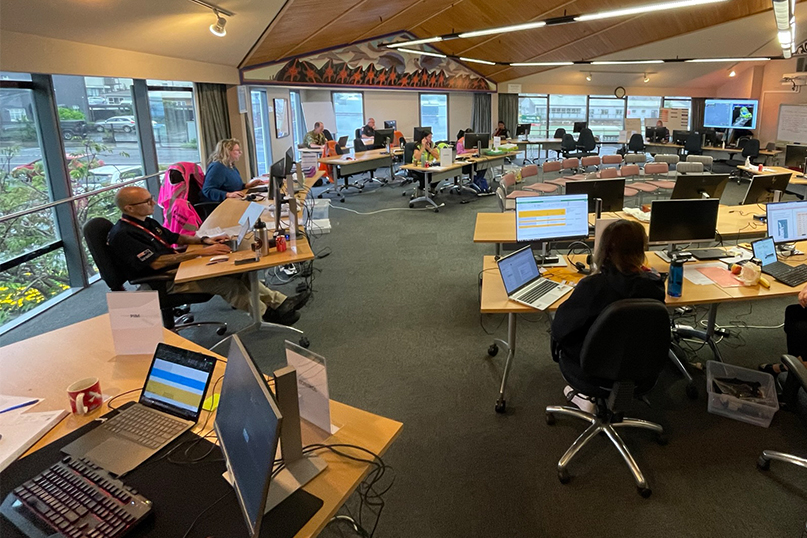 Hamilton City Council staff continue to support the wider national response to the tragic weather events of recent weeks.
Council's Response Manager Kelvin Powell said the city was fortunate to escape the worst effects of Cyclone Gabrielle and is making staff available to assist requests for support from other areas.
"Members of our building team were already helping with rapid inspections following Auckland's flooding, even before Cyclone Gabrielle hit."
"We have provided staff to local and regional Civil Defence centres during and after the cyclone and we are now assisting with requests for support from further afield," Mr Powell said.
Council has so far deployed 30 staff in a range of roles supporting Auckland, Thames and the Waikato Region response.
Following requests from the National Emergency Management Agency, further staff with identified skillsets have been nominated to deploy to Hawkes Bay and Auckland to provide future support.
"These are tough times for many families across Aotearoa. I'm proud our city is able to provide tangible support and help, in some way, as the many people involved in this emergency deal with immediate issues and plan for recovery," Mr Powell said.