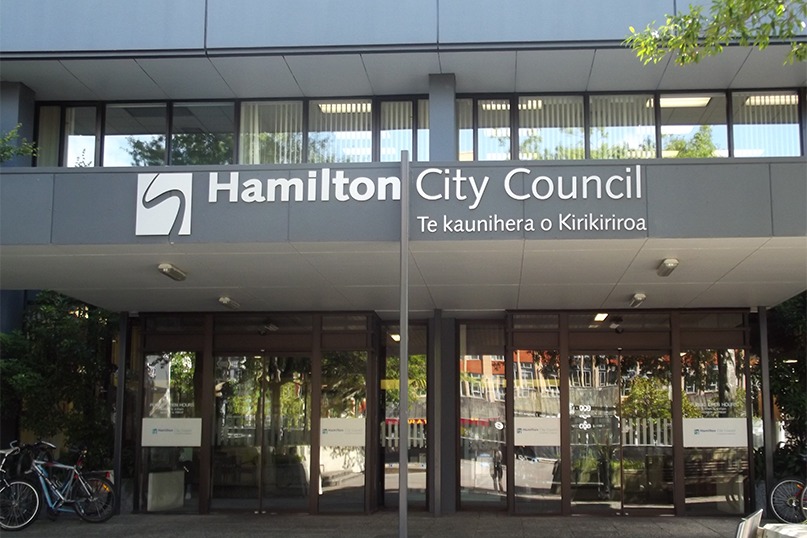 Hamilton City Council will change the name of Sonning Car Park back to Opoia Paa, in acknowledgement of the land's origin and people of Ngaati Wairere (past and present).
At today's Council meeting (7 September), a motion to change the name in recognition of the history and cultural importance of the site was carried – with immediate effect.
The next steps for enhancing and developing the Opoia Paa site will be done in partnership with mana whenua.
"We thank Ngaati Wairere for the name change application and bringing this kaupapa to the table," said Deputy Mayor Angela O'Leary.
"It is important we keep telling our city's story and respecting our history and sites such as Opoia Paa that once stood."
The central city riverside parking lot has been known as Sonning since the early 1970s after a girls' school that resided there, but long before this it was first settled as Opoia Paa by the hapuu. Ngaati Wairere made a formal request to change the name in April this year.
Opoia Paa was a significant site in Hamilton Kirikiriroa prior to European Settlement from 1863 and has been cited in archaeological reports and Council's District Plan.
"Today, changing the name is a step in the right direction and I look forward to future discussions with mana whenua," said O'Leary.
Council staff will now start the process of updating signs at the Sonning Car Park site and online. As the paa extends to Jesmond Park, extending the name change to include the park will be considered by the Community and Natural Environment Committee.
Development of the land will be considered in detail at next week's Economic Development Committee meeting.
The agenda for the 14 September Economic Development report will be available from 9am tomorrow here.
Today's naming decision and the agenda will be available here.