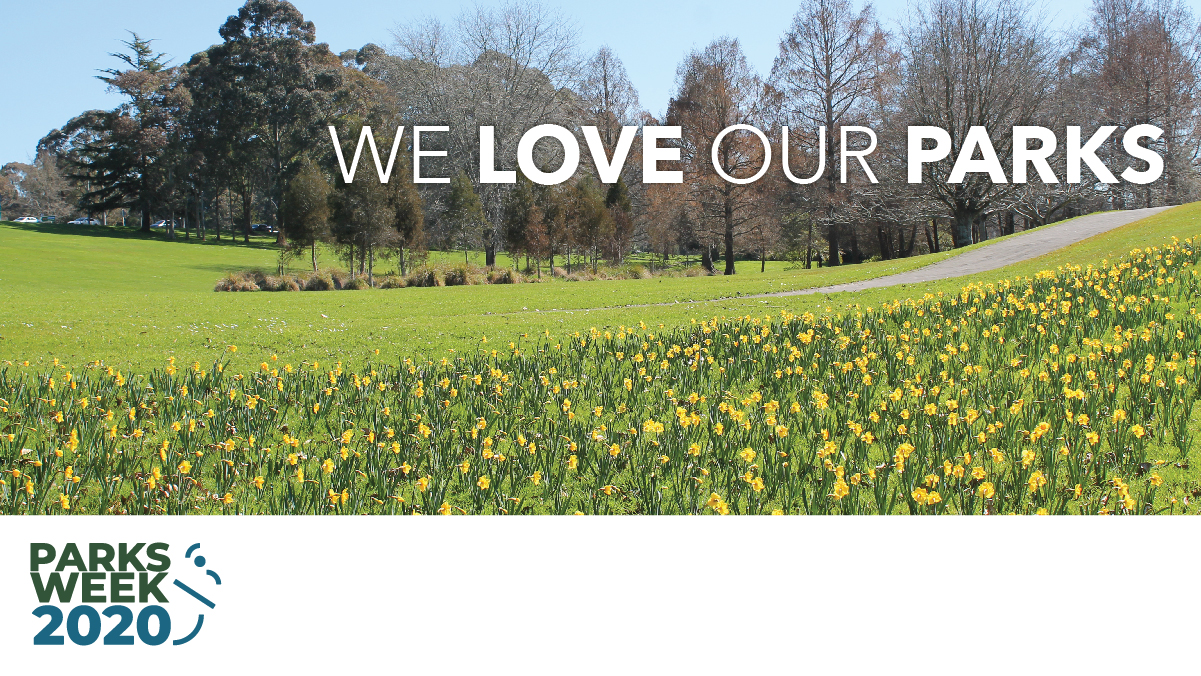 We're turning the spotlight on Hamilton's parks next week. Parks Week 2020 runs from 7 March to 15 March and is a chance to highlight our city's fantastic green spaces and the people who look after them.
Parks Week is an annual campaign across New Zealand and Australia that recognises the vital role parks play in creating liveable cities and vibrant communities.
Hamilton has more than 200 parks and reserves including peaceful spaces for deep thinking, fun spaces with play equipment and sports parks that get a solid workout all year round.
Feedback from the community through the annual Parks Survey and other forms of engagement confirms how much Hamiltonians love the greenness of our city – our trees and parks and the abundant opportunities to get out and about in nature.
Hamilton City Council is responsible for 1142 hectares (ha) of open space across the city, with more than 110 staff involved in management and maintenance. Council staff are passionate about the work they do and the pleasure it brings to the wider community.
The Council has set a target of 80% of households having access to a park or open space within 500 metres of their home. Parks and Recreation Manager Maria Barrie says progress has been positive with a result of 76% achieved so far.
Ms Barrie says another goal is to open the city's green spaces up for more diverse use, so they support play in all its forms.
"Play is more than organised sport or accessible playgrounds. It's also spontaneous activity that can happen in any open space and our approach to maintaining and developing our spaces is starting to reflect this."
During Parks Week 2020 we're showcasing five of Hamilton's parks – AJ Seeley Gully, Korikori Park, Melville Park, West Town Belt and Tills Lookout – and encouraging people to get out and explore somewhere they haven't been before.
AJ Seeley Gully Reserve
The AJ Seeley Gully Reserve in Hamilton East was gifted to the people of Hamilton by well-known nose, ear and throat surgeon Dr Alwyn Seeley. The 2.5ha gully was completely bare when Dr Seeley began planting in the 1960s. Now mature groves of kahikatea, rimu, kanuka, mahoe, nikau palms and tree ferns line the walkways. The best access to the park is from Armagh St.
An active community group, The Seeley Gully Trust, along with other volunteers, school groups and Council staff, care for the reserve. The Council's Community Planting Coordinator meets Trust volunteers at the Armagh St entrance every Monday morning at 9.30am and new faces are always welcome.
Korikori Park
Korikori Park in Rototuna is Hamilton's newest sports park with two cricket pitches, five football fields, exercise equipment and a walking track over its 12ha. Korikori means 'wiggle' and the name links to the days when the area was surrounded by wetlands populated by native tuna.
There should be less wetland now as the Council has extensive drainage in place to ensure sports can be played all year round. The next stage in Korikori's development is the construction of toilets and changing rooms.
Melville Park
Melville Park is a busy sports park on the edge of the city. It is home to the Hamilton Dog Obedience Club, Waikato Agility Group, Hamilton Roller Skating Club and the historic Melville Skate Bowl.
The Melville bowl is 40 years old and has featured in many skate magazines. Legendary skater Tony Hawk skated it in the late 1980s. The skate park has recently been upgraded so watch the Hamilton City Council Facebook page for an invitation to the opening party in early April 2020. The upgrade includes a new full-sized basketball court.
West Town Belt
The West Town Belt is a 54-hectare swathe of green space framing the western edge of central Hamilton. It extends for three kilometres from Hamilton Girls' High School in the south to Edgecumbe Park in Whitiora, connecting the Hamilton Lake Domain to the Waikato River. It includes nine parks, the historic Hamilton West Cemetery, Seddon Park cricket ground and FMG Stadium Waikato.
The area has been recognised as a recreational reserve since the 1860s. In September 2019, the Council adopted a masterplan for the West Town Belt to guide its use and development over the next 30 years, including improving the quality of the park spaces and increasing public access.
Tills Lookout
Tills Lookout is a park reserve in Dinsdale with stunning panoramic views of the city and surrounds including Mt Pirongia. It is a designated off-lead dog exercise space with lots of room to run.
Access to the Lookout is from Melva St or Amanda Ave and there's a walking track through the park that extends as far as Taitua Arboretum. This makes it a great destination for longer distance walkers and runners. Tills Lookout is surrounded by native bush, which attracts plenty of bird life and makes it the perfect spot to soak up nature in the city.
For more on Hamilton's parks and open spaces and the work our staff does to maintain and improve them, visit Hamilton.govt.nz/parksweek For more on the West Town Belt Masterplan, visit Hamilton.govt.nz/westtownbelt