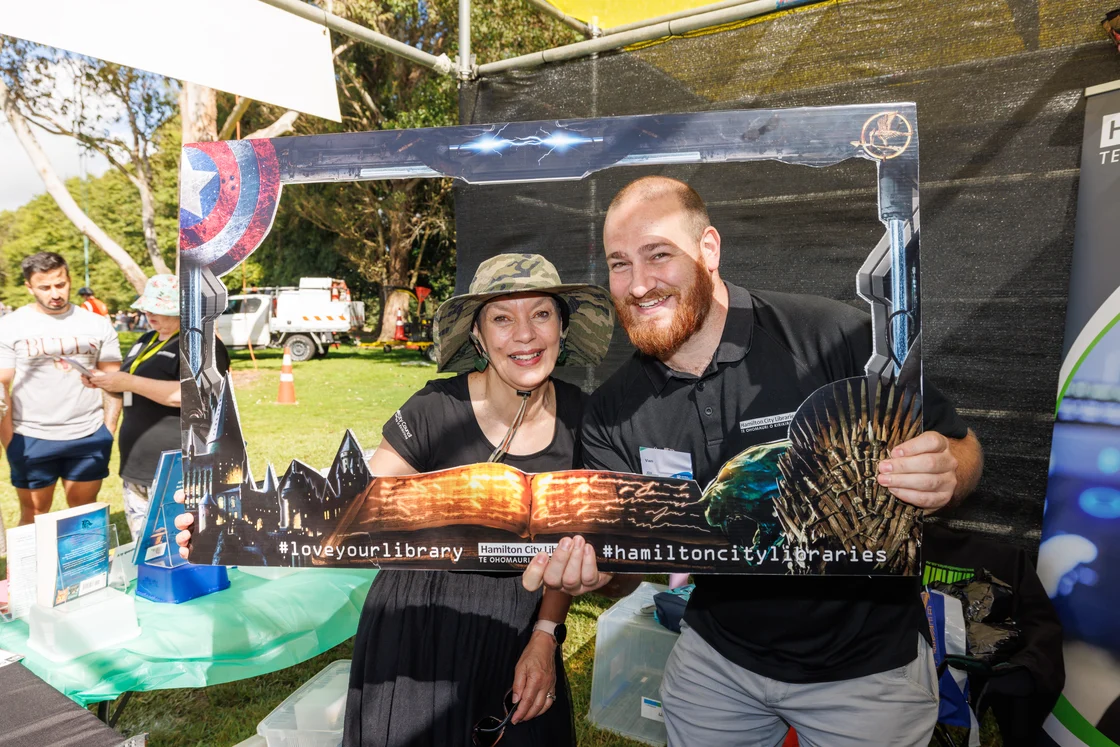 Hamilton City Council's next Your Neighbourhood event is heading to Fairfield Skate Park on Saturday 11 November.
Council has partnered with Fairfield Enderley Resilience Network (FERN) to bring this popular free, fun and family-friendly community event to the area.
From 1pm to 4pm, there'll be something for everyone with a range of interactive stands that showcase how Council plans and maintains a range of services to keep the city running.
We're really excited to bring this awesome event to the Fairfield community said Tracey Wood, Council's Event and Engagement Manager.
"There'll be loads to see and do at this Your Neighbourhood including climbing trees, riding bikes, face painting, food trucks, music, games and cool prizes. There's a free sausage sizzle too!
"You'll also be able to learn about local wellbeing and support services available to you and your whaanau with FERN.
"We've brought Your Neighbourhood to Hamilton Kirikiriroa suburbs for many years now, and hundreds of families always show up and have a great time."
Your Neighbourhood events have been held in areas including Peacocke, Rototuna, Crawshaw, Claudelands, the central city, and more recently, Melville.
Parking at the venue will be limited so please park on surrounding streets or start planning another way to travel there. Check out:
Your Neighbourhood Fairfield
Enter from Clarkin Road
Saturday 11 November 2023
1pm - 4pm
If it's raining, the event will be postponed to Sunday 12 November. Keep watch on our social media for updates.