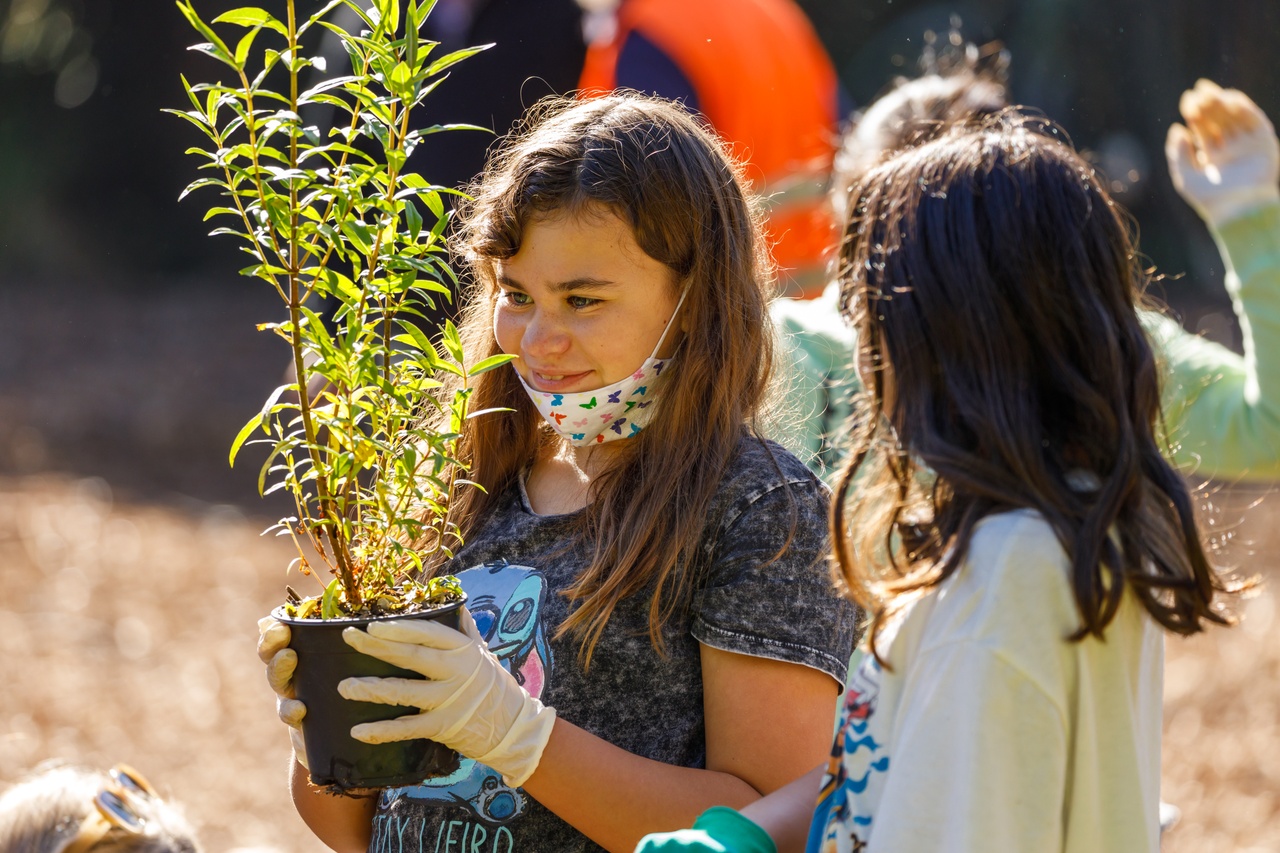 If you're keen to make a difference in 2023, why not lend a hand for nature?
Sign up to volunteer with Hamilton City Council's community planting team, whether you can help out for an hour, a day, or every week.
Every plant in the ground helps to contribute to Council's Nature in the City strategy, which aims to restore Hamilton's native vegetation cover from 2% to 10% by 2050.
"We know that being around nature is magic for our wellbeing" said Matt Vare, Programme Manager for Nature in the City.
"Community restoration work is incredibly rewarding, and it doesn't have to be a big commitment. You can come along to one event or join one of our regular groups for an afternoon each month. It's really up to you."
This wet summer may have put a dampener on holiday plans, but for Council Nursery Manager, Mark Seebeck, there's a silver lining – the 46,000 native plants put in the ground last year are thriving.
"We had more than 1800 Hamiltonians give us a hand last year, and in 3500 hours they helped to plant more than 29,000 trees" said Seebeck.
"Right now, we're raising 100,000 more plants in the nursery, from seeds we collected around the city last autumn. We're hoping to see more Hamiltonians keen to get involved and help out this year" said Seebeck.
Programme Manager Matt Vare believes that volunteering can help you to connect with your community and can be really fulfilling when combined with a topic you're passionate about.
"If you love being followed by a fantail, or watching tuuii swoop through the trees, those are great reasons to lend a hand for native restoration," said Vare.
A recent study from Waikato and Lincoln Universities showed just how important green spaces are for our wellbeing.
The study explored Hamiltonians' perceptions and experiences of nature in the city, and found that respondents valued native bush as 'restorative' and 'relaxing'.
To hear more about our progress restoring nature in the city, sign up to the quarterly newsletter.