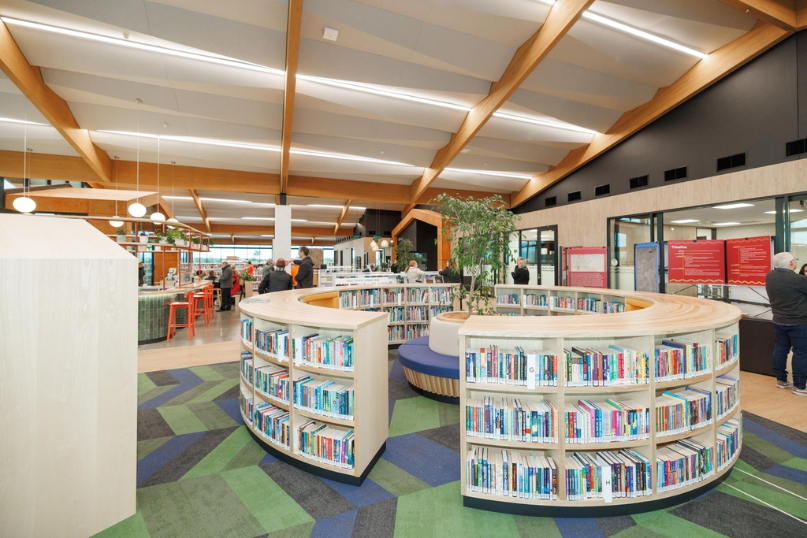 Kia oho te mauri o Kirikiriroa – Hamilton City Libraries Strategy was approved yesterday (Thursday 10 August) at the Community and Natural Environment Committee at Hamilton City Council.
This new strategy outlines Te Ohomauri o Kirikiriroa, Hamilton City Libraries' future direction and priorities for the next 10 years.
The vision of the strategy is for Hamilton City Libraries to play an integral role in shaping a city where our people and communities thrive and prosper.
The strategy focuses on four key outcomes:
Literacy and Learning – Ko te reo matatini me te akoako
Culture and Community – Ko te ahurea me te hapori
Digital Inclusion – Ko te whakaurunga matihiko
Engaging Spaces – Ko ngaa waahi whakahohe
Chair of the Community and Natural Environment Committee, Councillor Kesh Naidoo-Rauf, is excited about the future of libraries in Hamilton Kirikiriroa and to see the four outcomes come to life.
"Libraries are now vibrant and interactive places for community to come, relax, connect, spend time and learn in a safe haven."
Libraries have played an essential part in the lives of Hamiltonians for more than 150 years, since our first library opened in 1870. Since then, the network of libraries has grown, with seven branches now open. The strategy vision is in action already with the recent addition of Te Kete Aronui in the Rototuna Village.
Te Kete Aronui is a purpose-built community hub that offers a broad range of services to the community, including a café, Auaha Makerspace, technology services and assistance, a study area, and a space for the community to run workshops. There were more than 29,000 visits to Te Kete Aronui in the first 17 days of opening. Visitor numbers across all Hamilton Libraries have doubled since Te Kete Aronui opened, as have and new memberships.
Hillcrest Library is next to be redeveloped in the current Long-Term Plan, with more community space and Auaha Makerspace.
Last year, Hamilton's libraries received more than 942,000 visits, with more than 1.1 million resources lent.
Rebecca Whitehead, Unit Director of Community Services, said she loves the work that the libraries team does to bring learning to the community.
"We recognise that not everyone can easily access our library facilities. Our staff do amazing work in partnering with Council facilities and community houses to bring library services to these communities, so every Hamiltonian has the chance to engage and learn."
Kia oho te mauri o Kirikiriroa – Hamilton City Libraries Strategy sets the long-term direction for libraries in Hamilton and enables spaces where Hamiltonians can work creatively, connect socially and access library services.