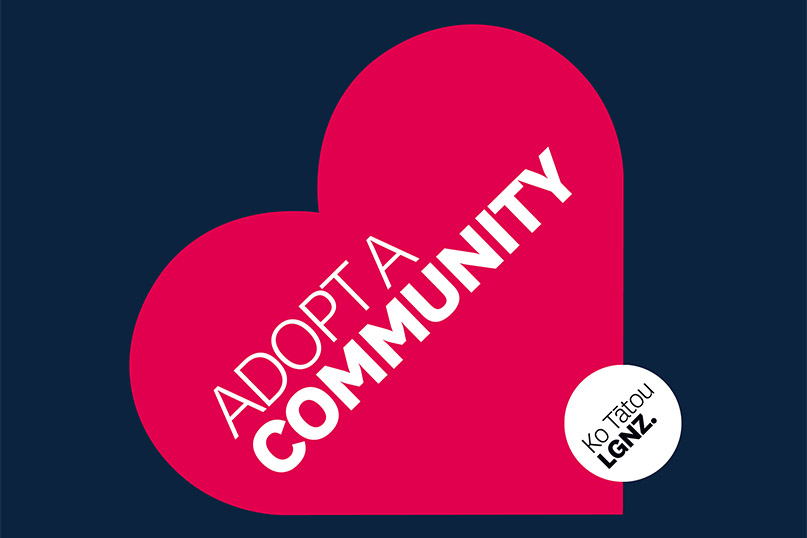 Hamilton has pledged support for Auckland Tāmaki Makaurau in their efforts to recover and rebuild, following flooding and damage from Cyclone Gabrielle in mid-February.
To donate to the campaign, you can donate to the Auckland Mayoral Relief Fund:

Bank account number: 12-3113-0131166-00

Reference: Flood fund
Local Government New Zealand has established an 'Adopt a Community' campaign to support the 11 councils who declared a state of emergency during Cyclone Gabrielle. The campaign will see councils in disaster-stricken regions matched up with one or more supporting councils, to raise money to help fund their local clean-up and recovery efforts.
As part of this initiative, Hamilton has been paired with Auckland to provide additional support by raising funds to assist with their recovery efforts.
Mayor Paula Southgate was quick to support the Adopt a Community campaign.
"Hamilton City Council has registered its interest to be a supporting council, and we have been allocated to assist our whaanau up in Auckland," said Mayor Southgate.
"We want to show as much support as possible to our northern neighbours as they recover from not just Cyclone Gabrielle, but multiple disasters which have already severely and tragically impacted them this year.
"We have provided staff and other support already over the last few weeks, but we want to go further – and help provide as much financial support as we can – as this is what's needed now in their long road to recovery."
Auckland Mayor Wayne Brown also praised the initiative, thanking Mayor Southgate and Hamiltonians for the pledge of support.
"While the weather has settled, we cannot forget those communities in Auckland's Rodney District and the West Coast that remain isolated. Hundreds of homes and businesses are still without power, and more than 215 properties have been red-stickered to date," Mayor Brown said.
"On behalf of Aucklanders impacted by Cyclone Gabrielle, your support and generosity are greatly appreciated."
Hamilton City Council is rolling out a campaign – including social media, donated billboard space, media releases, and more, to promote the fundraising efforts.
"Times are tough for all of us, but if you're in a position to donate, I would encourage you to consider it, as every dollar counts," said Mayor Southgate.
To donate to the campaign, you can donate to the Auckland Mayoral Relief Fund:
Bank account number: 12-3113-0131166-00
Reference: Flood fund
For more information on the Adopt a Community Campaign visit LGNZ