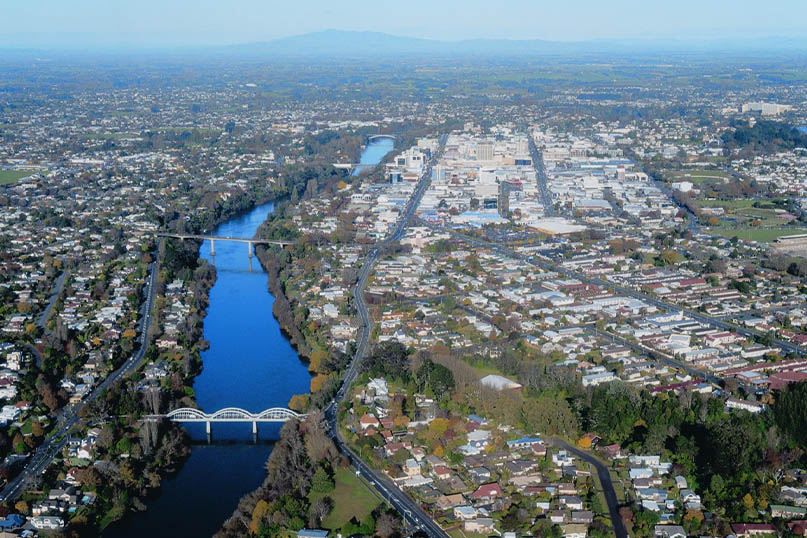 The city's rubbish will be under the proverbial microscope in the coming months as Hamilton City Council prepares to consult on its Waste Management and Minimisation Plan (WMMP).
The WMMP is reviewed every six years and sets out the goals and targets used to guide Council towards waste reduction, recovery and avoidance. It was last approved in 2018 before the kerbside rubbish and recycling bin service roll out. The WMMP takes into consideration waste from demolition and construction, recycling methods as well as general waste to landfill.
Council's Infrastructure and Transport Committee on Tuesday, 7 March, resolved to establish a working group to help with the review of the current WMMP, with a new draft set to go out for public feedback later this year.
Once reviewed and the public has had a chance to have their say, the new WMMP 2024-2030 will be approved by Council in 2024.
Some achievements of the current WMMP include the introduction of the new award-winning kerbside service which has helped divert more than 11 million kgs of food waste from landfill.
The EnviroWaste Education Room in Te Rapa was also established where people can see the city's recycling being sorted and learn how to recycle effectively.
Any opportunity to discuss how Hamilton can battle waste to landfill was always welcomed by Deputy Mayor O'Leary. She acknowledged "what we have achieved so far has been really good but going forward there is still a lot of scope to deal with New Zealand's waste".
"I have been passionate about our waste management for a long time, there's a few types of waste that we are yet to grapple with that we know will make a difference to the wellbeing of our community, including construction waste and also exciting opportunities for new technology to battle the waste problem," she said.
"Getting back to the very basics, we need to also start working at the avoid and reduce part of waste. We are doing dispose, recycle and reuse reasonably well, but what we haven't been doing well is working in reducing the production of waste we then have to deal with.
"I am excited to work in this group and see how we can turn up the dial on the next type of waste we can tackle."
Maaori Ward Cr Moko Tauariki acknowledged the commitment of Hamilton City Council staff to include He Pou Manawa Ora (Pillars of Wellbeing), Te Tiriti O Waitangi (Treaty of Waitangi) and our responsibility as Kaitiaki (guardians) of the environment into the review of the current WMMP.