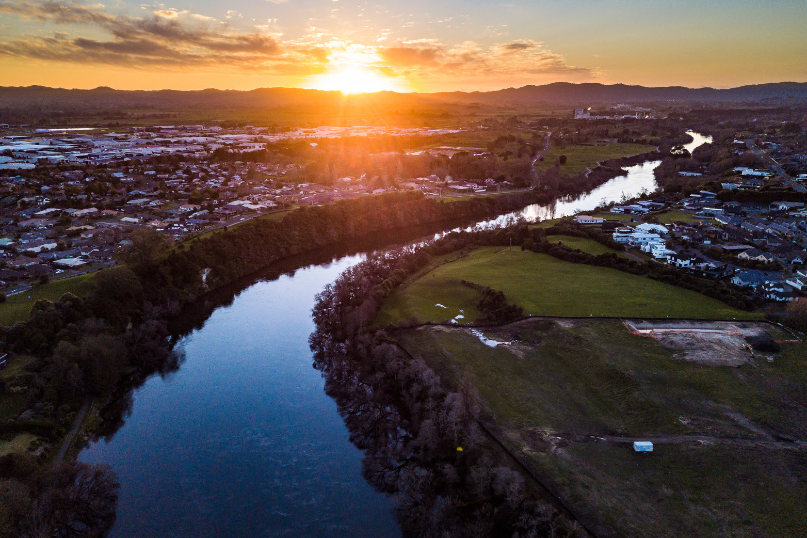 The 'voice of Maaori' will continue to be heard in Hamilton City Council's chambers, following a review of the pioneering Maangai Maaori positions.
At today's Council meeting, Elected Members approved Maangai Maaori appointments with speaking and voting rights on Council's Community and Natural Environment, Infrastructure and Transport, and Strategic Growth and District Plan committees.
In 2018, Council introduced the Maangai Maaori model (meaning 'voice of Maaori') to represent iwi and maataa waka (Maaori living in Hamilton who affiliate to iwi outside of Waikato-Tainui's rohe) on Council committees.
Maangai Maaori are nominated by key Maaori partners and stakeholders based on skill, knowledge and experience.
The model was a finalist in the Cultural Wellbeing category of the 2019 LGNZ Excellence Awards and has also been adopted by Waikato District Council.
In the previous Council term, the first to feature Maangai Maaori, there were five roles established to sit on all Council committees.
Following a review of the initial model, and consultation with Council's Maaori partners, a streamlined version of Maangai Maaori's governance responsibilities was proposed.
"After robust discussions were had, Council has chosen to continue with Maangai Maaori, albeit in a slightly different form," said Mayor Paula Southgate.
"Our Maangai Maaori have always worked hard to represent the views of many people in our wider community. Alongside our two new Maaori Ward Councillors, these additional voices provide welcome views and experiences to our many discussions.
"Council has recognised the need and desire to work closely with Maaori, and give effect to Te Tiriti across all levels of our work."
In 2021, Council adopted its He Pou Manawa Ora strategy to support its responsibilities under Te Tiriti o Waitangi, and reflect Hamilton being home to Aotearoa's second-largest Maaori population.
The Maangai Maaori model contributes to the outcomes of He Pou Manawa Ora, by enhancing Maaori representation and visibility, and influencing how te ao Maaori is recognised.
An amendment put forward by Councillors Ryan Hamilton and Andrew Bydder, which would have seen two Maangai Maaori appointed, with no voting rights, was unsuccessful.
Those for the Maangai Maaori proposal: Mayor Southgate, Deputy Mayor O'Leary, and Councillors Hutt, van Oosten, Huaki, Tauariki, Casey Cox, Thomson and Pike.
Those against: Councillors Hamilton, Bydder, Taylor, Naidoo-Rauf, Donovan and Wilson.