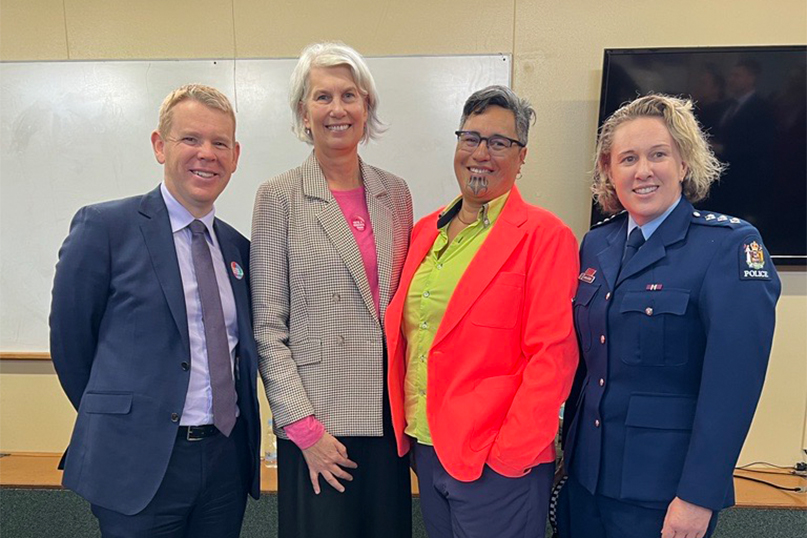 On Friday 19 May, Hamilton City Council celebrated the opening of a youth support hub; the first on a list of crime prevention initiatives to be rolled out for the city.
The hub, called Kimi Manaakitanga, is a drop-in centre to provide services and facilities for at-risk youth aged 12-24. The hub is an initiative of community organisation, Kirikiriroa Family Services Trust, with funding and support from both Council and the police.
Through providing safe accommodation, guidance, entertainment, mentorship and other services for youth, Kimi Manaakitanga hub is the first of 14 Council-supported programmes being rolled out in the city to prevent crime. To identify these initiatives, Council has been working in collaboration with key agencies to play a positive role and complement the crime prevention work already underway.
Mayor Paula Southgate acknowledges that Council is not the primary player in crime prevention but believes that strong partnerships have been successful in securing Government financial support for opportunities like Kimi Manaakitanga.
"Crime is first and foremost a police issue - but Council is doing what we can to support a whole-of-community approach to crime prevention," said Mayor Southgate.
"The opening of Kimi Manaakitanga is the first project on our list of matched funding initiatives. I am delighted to see this facility open and begin supporting some of our city's most vulnerable young people."
The 14 projects include a range of other initiatives from target hardening, infrastructure such as CCTV and licence plate recognition, through to youth mentoring and support.
"I am determined to continue to work with the police and our other partners as best we can, to develop a safer city for all," said Mayor Southgate.
"We are grateful for Government support and funding to address the important issues being faced by Hamilton Kirikiriroa."
Kirikiriroa Family Services Trust CEO, Dr Nicole Coupe, was pleased to see the hub and its support programmes now open to the public.
"The rangatahi (youth) hub programme is rangatahi-led with their dreams and aspirations for a place where they feel safe to play, stay and grow," said Dr Coupe.
"Kirikiriroa Family Services Trust aims to support, empower, and enable rangatahi to meet their hopes, dreams and desires."
Friday's youth hub opening was attended by Prime Minister Chris Hipkins, Tumuaki of the Kiingitanga, Hone Thompson, Minister Willow-Jean Prime, Minister Marama Davidson, Tama Potaka Member for Hamilton West, and Te Pāti Māori Co-Leader, Debbie Ngarewa-Packer.