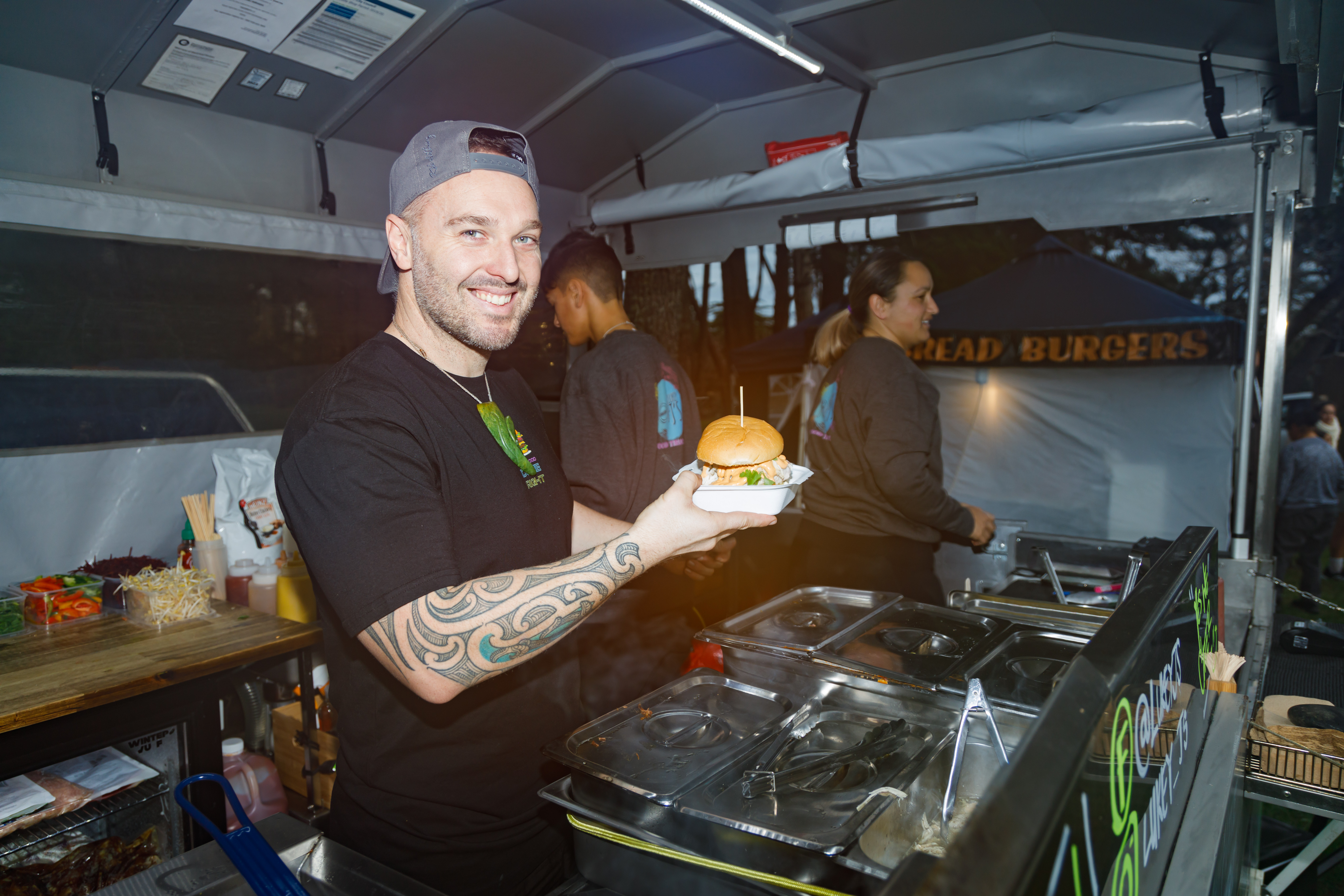 It's less than two weeks until we rock Hamilton Lake once again for the second annual Maanawatia a Matariki celebration on Saturday 15 July from 4pm.
With crowd favourites Late 80's Mercedes confirmed as the headline act, and free entry for attendees, the festival-like event promises a good time for all ages, tastes, and budgets.
But before you reach for that disposable poncho, think again. Organisers are asking eventgoers to support their effort towards a waste-free evening.
"Zero waste is our target," said Hamilton City Council Events Manager Tracey Wood. "Which means we're doing everything we can to eliminate waste, but we need everyone's help."
Council is partnering with Para Kore Marae to help manage waste and recycling at the event. Para Kore is a Maaori zero-waste, not-for-profit that works throughout Aotearoa delivering its Oranga Taiao programme to marae and other organisations within the frameworks of kaupapa and tikanga Maaori.
Para Kore kaiārahi Ngakau Harris-Peke says Matariki is traditionally a time to gather, remember those who have passed, set intentions for the new year, and most importantly to look and be guided by the tohu (signs) of our taiao (environment).
"We're taking care of Papatūānuku (Earth mother) for our future generations so that she can take care of us," said Ngakau.
To assist Para Kore, the Chartwell Scouts group will be at the event manning the recycling stations – which include cardboard, cans, glass and plastics, as well as food waste and compostable packaging – encouraging people to do the right thing.
"Entry is free, all the activities for tamariki (children) are free, and you can bring your own food along too or enjoy kai from our friendly food trucks," said Wood.
To encourage use of reusables, food trucks will give a discount to anyone who brings their own food containers, $1 off mains and $0.50 off coffees, and a water truck will be onsite to refill water bottles.
The Matariki ki Waikato markets will also be joining the event for the first time, offering a range of local-made Maaori goods, without the unnecessary packaging. The collective of local businesses has implemented a plastic-free policy on bags for all stall holders.
Finally, to encourage car-free transport options, a bike valet service will be available at the site, offering secure storage for people who choose to cycle to the event.