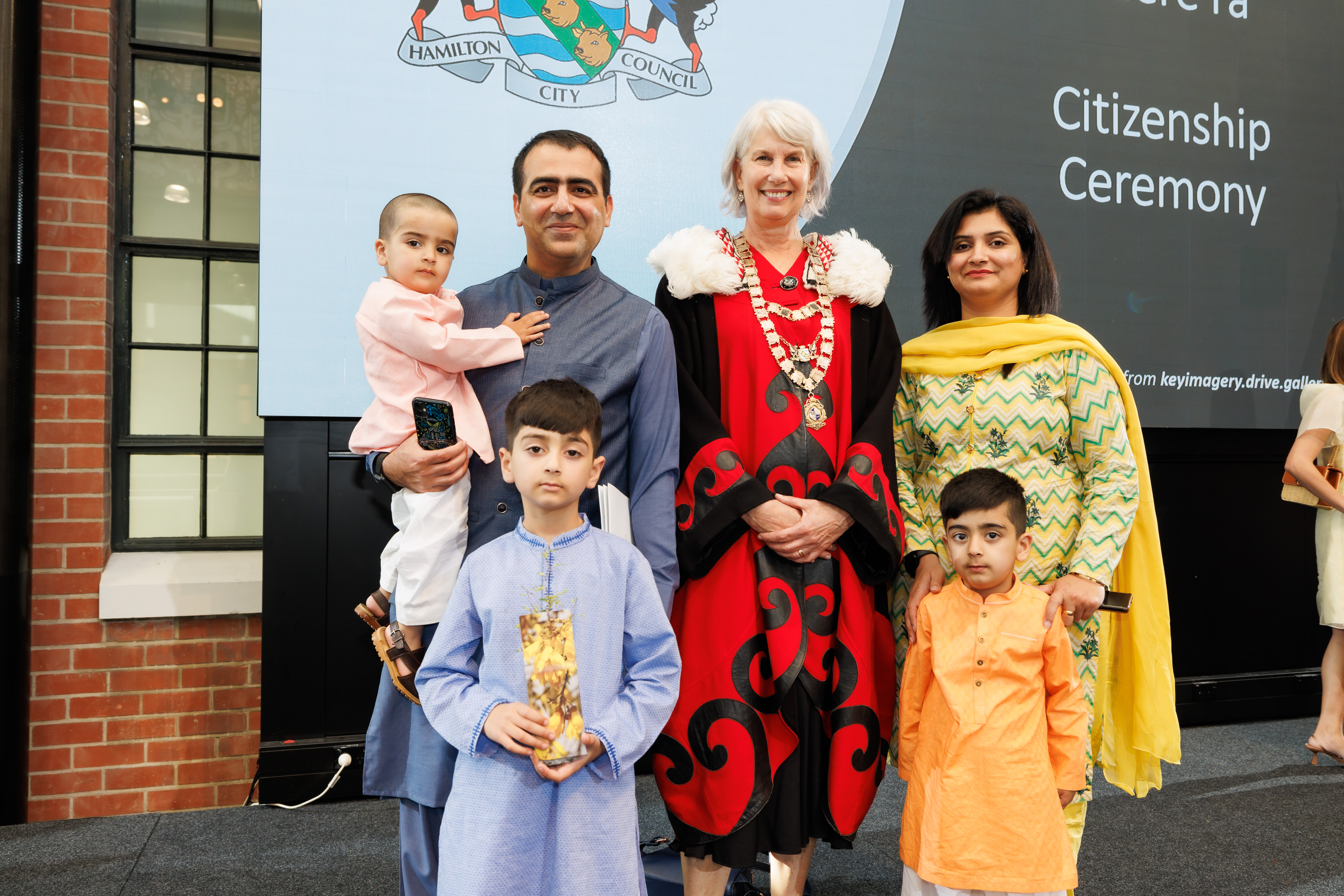 The world tuned in on Monday night to watch the Mayor of Hamilton welcome 160 new citizens to New Zealand from 32 countries.
The first Hamilton City Council citizenship ceremony for the year, was held on Monday 27 February in the Wintec Atrium, was live streamed for supporters who couldn't make it in person. About 460 people from Argentina to Zimbabwe tuned in to watch as their whaanau were officially adopted as Kiwis.
Hamilton Mayor Paula Southgate said the city's citizenship ceremonies are always among her favourite mayoral duties, and this event was no exception.
"I'm honoured and excited to be able to officially congratulate these wonderful people as citizens of New Zealand, and I am delighted they have chosen to call Hamilton Kirikiriroa home."
Attendees were gifted a letter of congratulations and a koowhai seedling.
Mayor Southgate acknowledged that for many, the journey to become a New Zealander can be a long and difficult one, especially for those that have come here as refugees.
"The koowhai is a symbol of the new roots you have put down here in Aotearoa."
Senior Chair Councillor Ryan Hamilton echoed the sentiment. "It's really special to be able to welcome new citizens to our wonderful city. Hamilton is already home to 160 different ethnic groups, and the cultural diversity each group brings only makes us a more vibrant and international city."
The citizenship ceremony is the final step in becoming a New Zealand citizen. Attendees receive their citizenship certificates after taking an oath or affirmation of allegiance. Council typically hosts six ceremonies each year on behalf of the Department of Internal Affairs.
People are encouraged to come dressed in their national or cultural dress, making it one of the most treasured and colourful events on the civic calendar.