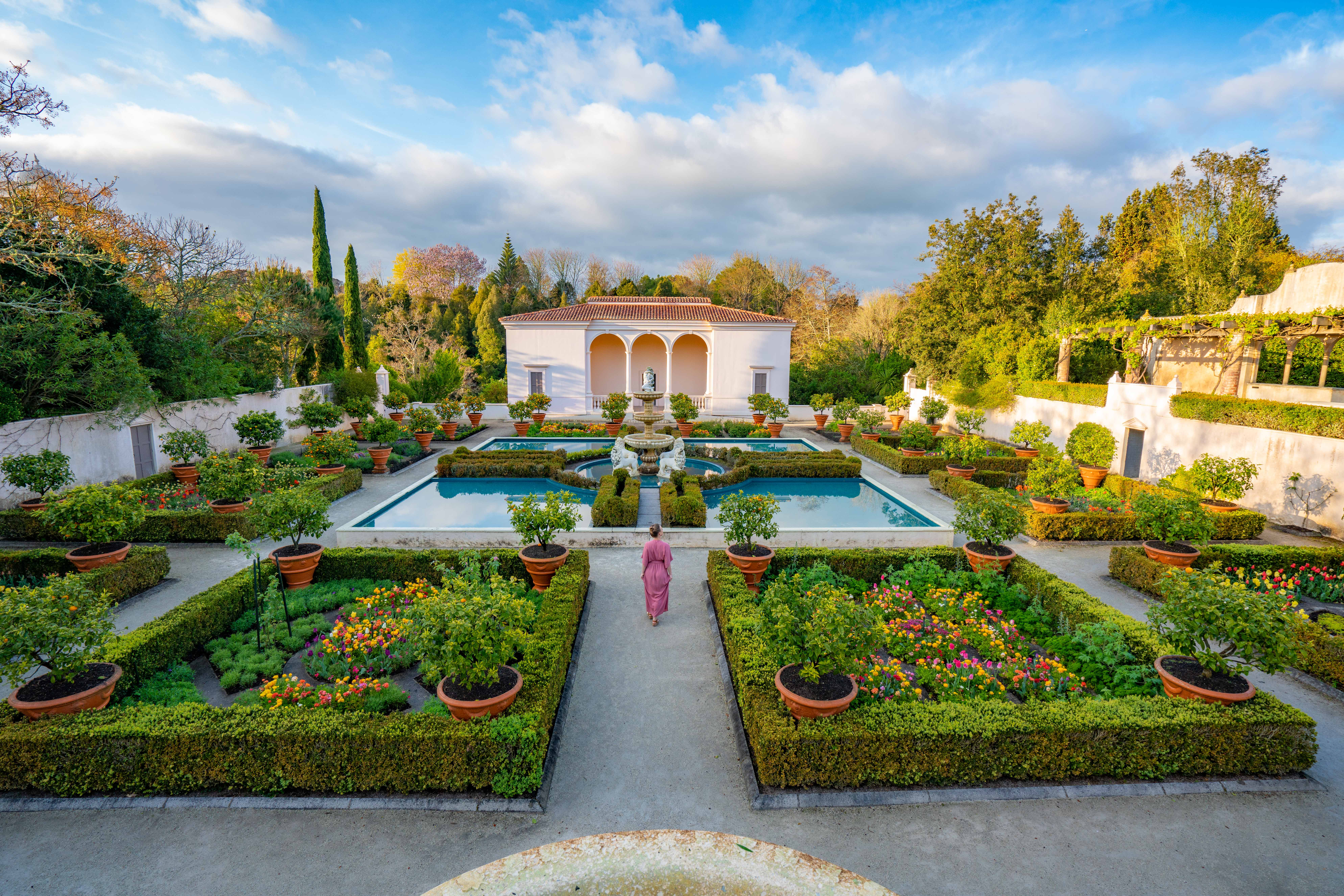 Hamilton Gardens has just been named as one of the top 1% of travel experiences in the world.
Tripadvisor, the world's largest travel platform, has recognised the gardens as a 2023 Travelers' Choice Best of the Best award winner, ranking globally in the top 1% of listings. The awards honour travellers' favourite destinations and things to do based on reviews and opinions collected over a 12-month period on Tripadvisor, the world's largest travel platform.
As well as being named Best of the Best globally, Hamilton Gardens also ranks as one of the top three attractions in New Zealand, thanks to thousands of outstanding visitor reviews and ratings, with 98% of them rated as Excellent or Very Good.
"I am delighted that Hamilton Gardens has been named the Best of the Best in the 2023 Tripadvisor Travellers' Choice Awards. This accolade is an incredible honour, and it confirms that as Hamiltonians, we should rightfully be proud of this exceptional venue," said Paula Southgate, Mayor of Hamilton.
"Well done to the staff, our valued and dedicated volunteers, our community groups, and all others who consistently go above and beyond to keep Hamilton Gardens right up there with the world's best."
Lucy Ryan, Director of Hamilton Gardens, was quick to attribute the prestigious award to ongoing team effort.
"Winning this award has been made possible by each member of the Hamilton Gardens team, from the smiling faces at our Information Centre to the wonderful gardeners who are out there, rain or shine. Being named 'the Best of the Best' confirms that our decades of work to create a world-class experience here in Hamilton Kirikiriroa continues to be enthusiastically received, beloved both by locals and tourists."
Nicola Greenwell, Chief Executive at Hamilton & Waikato Tourism, congratulated Hamilton City Council on the annoucement.
"Fewer than 1% of Tripadvisor's 8 million listings are awarded Best of the Best, so it signifies the highest level of excellence in travel. Hamilton Gardens is a huge asset for the region, as its beautiful gardens and unique concept attract people to visit again and again."
About Hamilton Gardens
Hamilton Gardens is a living museum of gardens from ancient Egypt to the 21st century. Each beautiful garden is a piece of history that celebrates the ideas and beliefs of its age.
Located alongside the Waikato River, gardeners have worked the whenua at Hamilton Gardens for centuries. It was first cultivated by Ngaati Wairere and is now tended by gardeners of Hamilton City Council. Since the 1980s a unique vision has been growing: to tell a story spanning 4000 years of human history.
With more than 1.1 million visitors a year we are Hamilton's number one tourist attraction - and unlike any other public garden in the world. You will enter a world of imagination, exploration, beauty, and inspiration. There is always something new to discover, uncover, and explore.
About Tripadvisor
Tripadvisor, the world's largest travel guidance platform*, helps hundreds of millions of people each month** become better travelers, from planning to booking to taking a trip. Travelers across the globe use the Tripadvisor site and app to discover where to stay, what to do and where to eat based on guidance from those who have been there before. With more than 1 billion reviews and opinions of nearly 8 million businesses, travelers turn to Tripadvisor to find deals on accommodations, book experiences, reserve tables at delicious restaurants and discover great places nearby. As a travel guidance company available in 43 markets and 22 languages, Tripadvisor makes planning easy no matter the trip type. The subsidiaries of Tripadvisor, Inc. (Nasdaq: TRIP), own and operate a portfolio of travel media brands and businesses, operating under various websites and apps.
*Source: SimilarWeb, unique users de-duplicated monthly, March 2023
**Source: Tripadvisor internal log files