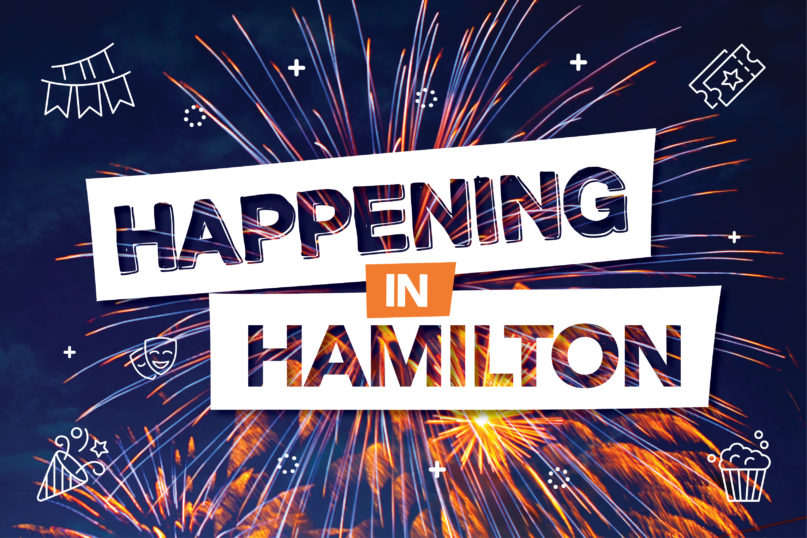 11 August to 17 August
Happening in Hamilton is our newsletter that highlights some of the exciting and fun events happening near you.

We've got some great stuff happening in Hamilton this week.
Sticky Fingers
Now that Sticky Fingers' new album, Lekkerboy, has been released – after a 6-month rollout with 8 singles and video clips – the band is excited to deliver the album to fans all over the world.
Thursday 11 August
Globox Arena
Cost Applies
Take a moment with us
Take a moment to get to know people with intellectual disabilities living in your community. This free exhibition of photos and videos showcases the everyday lives of people from all over Aotearoa New Zealand. You'll be encouraged to think about what our communities could be like if we focussed on ability, not disability.
Saturday 13 August
Waikato Museum
Free Entry
Noisemakers
Want to produce your own beats, learn how to use the Ableton Live digital audio workstation (DAW) software, or learn how a push console can work for you? This course is suitable for beginners and intermediate users to start their own music production journey or sharpen their skills.
Saturday 13 August
Hamilton City Libraries
Cost Applies
Floating meditation with energy reiki healing
A unique floating meditation experience with energy healing. Join Nick Joy from Joyful for a restorative session of wellbeing and healing. Nick will guide you to explore and understand your own energy field through a series of reiki healing techniques.
Sunday 14 August
High Above
Cost Applies
Gentle Man - the best of Chris Parker
Join award-winning comedian Chris Parker on tour for a night of his greatest hits. With his NZ International Comedy Festival shows being a yearly sell-out sensation, Chris is hitting the road to give you his best material from over the years, as well as something new.
Wednesday 17th August
The Meteor
Cost Applies
Games night
Come on down to Central's weekly game night! Try one of the games from the library collection or bring your own to teach and share with others.
Thursday 11th August
Central Library
Free entry