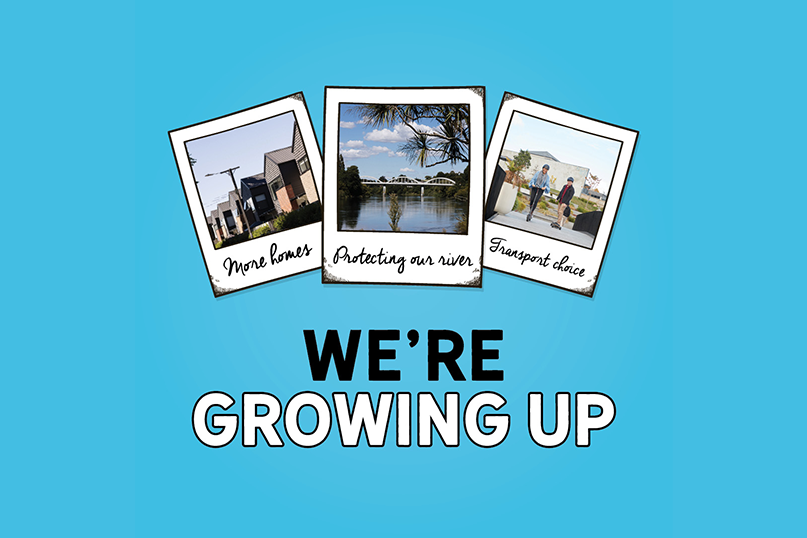 Changes to Hamilton's housing rules will take a little longer, while the city considers how new flooding information will impact the city.
Hamilton City Council has been granted an extension by the Minister for the Environment to deliver Plan Change 12; the city's response to Government direction to provide more housing, and higher density housing in Hamilton. Council will now have until 20 December 2024 to finalise the changes, instead of an earlier 31 March deadline.
Acting Chair of Strategic Growth and District Plan Committee Sarah Thomson said it was important Council had time to consider the impacts of new flooding information, and the development of new rules to respond, before more intensive housing is enabled.
"The environment has always been at the heart of Hamilton's approach to this plan change, and it makes sense we consider both the impacts of intensification and natural hazards together before any final decisions are made."
Since 2020, Council has had work under way to update flood mapping across the city and make it accessible online for everyone. The next step is to consider further changes to planning rules to help create more climate resilient communities and better manage flooding hazards.
The work is known as Plan Change 14 and will look to remove out-dated flood hazard maps from the District Plan and introduce improved rules to manage flood hazards based on the most up-to-date information available on the city's Floodviewer. Initial engagement with the community is expected to take place later this year before formal notification of any rule changes in 2024.
"Extreme weather events are becoming more frequent. Already this year, we've seen widespread flooding in Auckland and the East Coast. Parts of Hamilton have also been affected by surface flooding," she said.
"Now we have nearly 90% of the city mapped, we're in a really good place to make sure we're building in a way that helps protect our people, property, and environment, especially our Waikato River."
Hearings for Plan Change 12 due to start in September had already been postponed and will now take place in 2024. Submitters will be notified directly with new dates and any other information required because of the changes.
Auckland and Tauranga City Councils have both previously been granted 12-month extensions while they complete their own flood hazard work.
For more information, visit Hamilton.govt.nz/planchange12