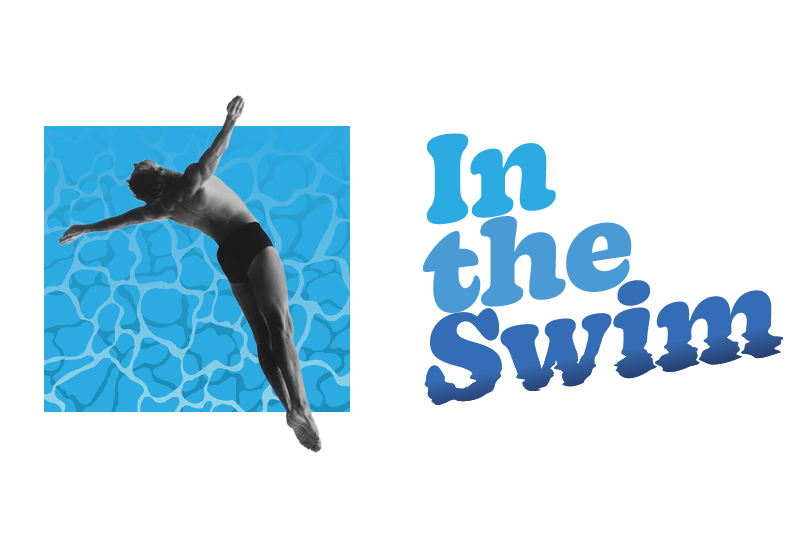 Vintage swimwear, historical photographs, and newly commissioned artwork inspired by the Waikato River are all part of the exhibition In the Swim, opening at Waikato Museum Te Whare Taonga o Waikato in Hamilton on Friday 3 November 2023.
Diving into the local history of outdoor swimming, In the Swim is a celebration of the many ways Hamiltonians enjoy this timeless summer sport. The exhibition includes an immersive diving pool experience with digital video projection, allowing visitors to go 'underwater' without getting wet.
Liz Cotton, Director Museum and Arts said In the Swim is a fun and nostalgic exploration of swimming in Hamilton Kirikiriroa.
"It's fascinating to look at how times and tastes have changed through the objects in our collection, from the full-length woollen swimsuits of the 1920s, to skin-baring bikinis fifty years later," she said.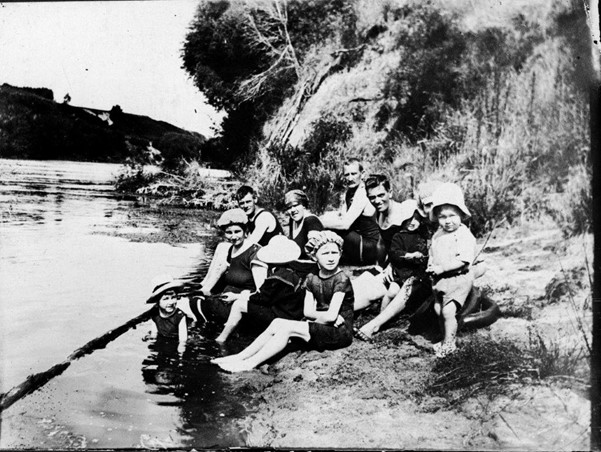 Image: 'Swimming in the Waikato River, unknown photographer. Black and white photograph, c. 1920. Collection of Hamilton City Libraries HCL_08082

"We are also very excited to present new work by artist Tia Barrett (Ngaai Tahu, Ngaati Maniapoto, Ngaati Tamainupoo), created specifically for In the Swim. Her moving image artwork beautifully presents te awa Waikato as a living entity with its own powerful personality."
In the Swim, developed by Waikato Museum curator Dr Nadia Gush, incorporates contributions from Robin Hood ONZM, whose illustrious diving career includes being the first New Zealander ever appointed to judge at the Olympic Games, and the Bomb Life Family who have perfected the art of the 'manu' and run family-friendly events at Waterworld.
"There has been so much to explore in curating this exhibition, from competitive river races held more than 100 years ago to the sudden popularity of unisex boardshorts in the 1990s," said Dr Gush.
"The unifying theme across the decades has been how much Hamiltonians love the warm summer months when they can jump in a pool or paddle their feet in the river."
In the Swim is open daily from 10am to 5pm at Waikato Museum Te Whare Taonga o Waikato until 28 April 2024. Entry is free.
Click here for more information on the In the Swim exhibition
Te reo Maaori:
For te reo Maaori, Waikato Museum uses double vowels (uu) in place of vowels with a macron (ū) to represent a long vowel sound. This spelling approach is the preference of tangata whenua in Hamilton Kirikiriroa and Waikato iwi for te reo Maaori words. Artists' titles are shown in their original form.