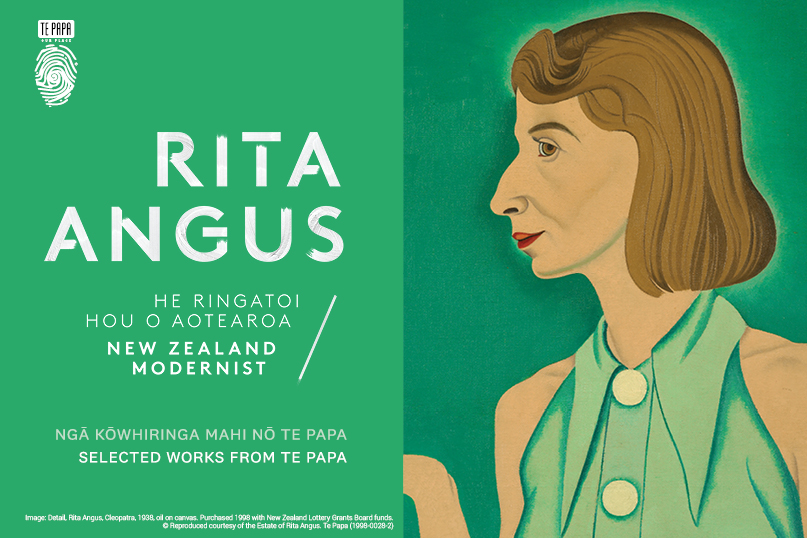 Te Papa touring exhibition Rita Angus: New Zealand Modernist | He Ringatoi Hou o Aotearoa is now on display at Hamilton's Waikato Museum Te Whare Taonga o Waikato. It brings together 20 works by one of New Zealand's most iconic 20th-century artists, Rita Angus (1908–1970).
The exhibition runs until 17 September 2023 and entry is free. The works on display span Angus' life and career as an artist, drawing out the themes of pacifism, feminism and nature, which shaped much of her work.
The exhibition includes many of Angus' most important works, including Rutu (1951), Cleopatra (1938), and Central Otago (1953-56/1969).
"We are delighted to share this wonderful selection of Rita Angus' works with our visitors. This is a significant opportunity to showcase one of Aotearoa New Zealand's most important early modern artists for our audiences in Kirikiriroa Hamilton and beyond," said Liz Cotton, Director of Museum and Arts, Waikato Museum.
Rita Angus: New Zealand Modernist features two significant recent acquisitions made by Te Papa for the national art collection. Marjorie Marshall (1938-39/1943) is a remarkable portrait of Angus's friend and fellow artist Marshall, set against the backdrop of Central Otago Mountains.
The Aviatrix (1933) is one of Angus's most important early works – a striking portrait of her sister Edna, the first woman pilot in the East Coast Aero Club, wearing her flying costume.
Te Papa Head of Art Charlotte Davy states that Rita Angus: New Zealand Modernist is an exhibition for the whole family to enjoy.
"This exhibition will introduce a new generation of New Zealanders to Rita Angus' work," she said. "It is remarkable how much power and relevance her paintings still have today."
Exhibition details:
Rita Angus: New Zealand Modernist | He Ringatoi Hou o Aotearoa
22 July - 17 September 2023
Entry is free to this exhibition
Waikato Museum, 1 Gratham Street, Hamilton