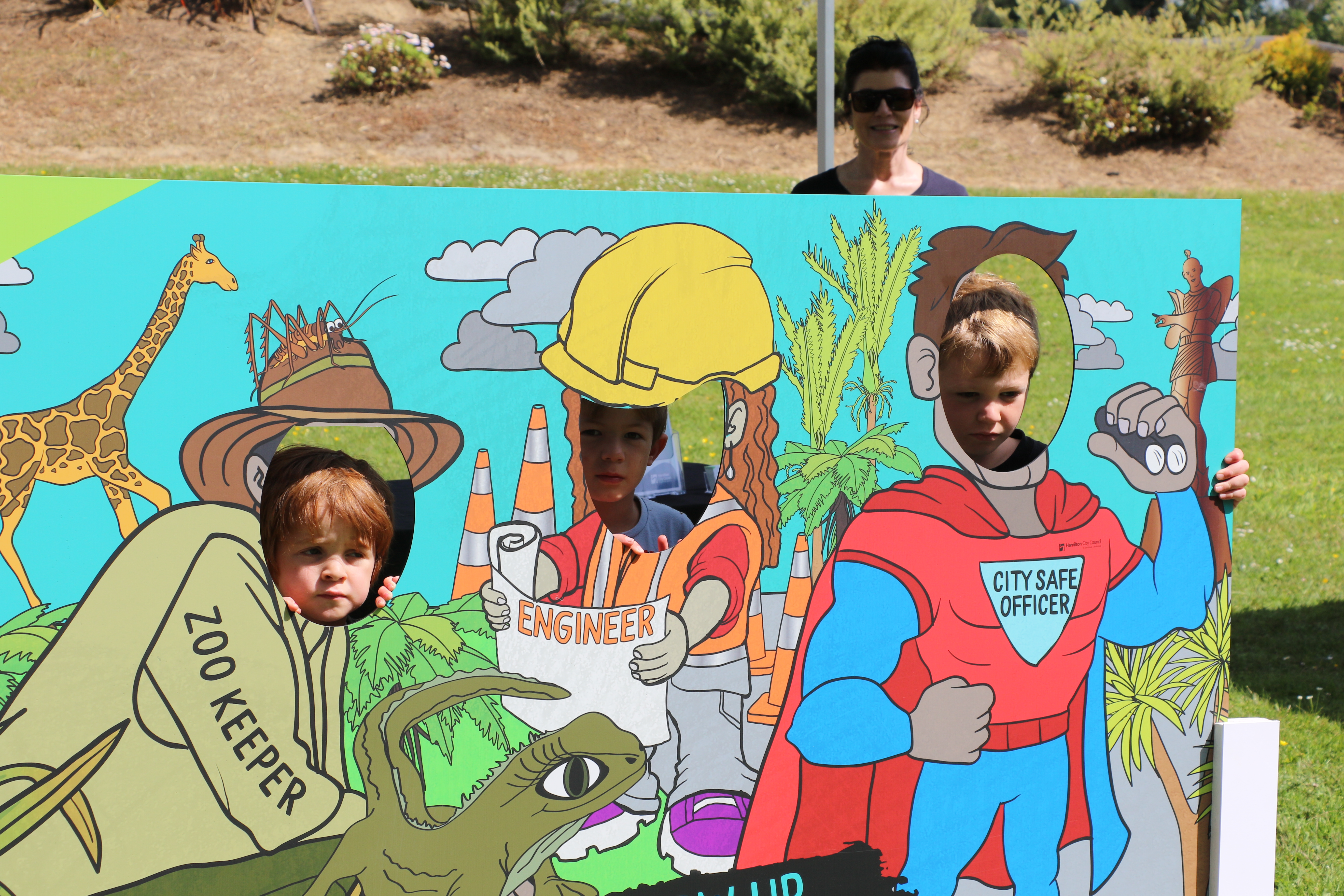 Hamilton City Council's next Your Neighbourhood event will kick off on Saturday 11 March at Melville Skate Park.
Te Whare Kokonga (Melville Community Centre), Glenview Community Centre, Youthtown, and Htown Skate Project are partnering with Council to deliver an action-packed event with fun for the whole family.
From 10am to 1pm, Your Neighbourhood will showcase many Council and community services that help keep the city growing, thriving and a fun place to be.
The event will be full of fun, interactive activities. You can listen to bird calls and guess what they are to win a prize, or learn about environmental health by digging in a sandpit to look for hidden items.
Tracey Wood, Council's Event and Engagement Manager, says that Your Neighbourhood events are a great chance for the community to connect with Council and find out what projects are happening in their area and across Hamilton Kirikiriroa.
"There's going to be a lot of fun stuff for the kids to get involved with, like a basketball competition, face painting, the Htown skate competition, animals, games and prizes", said Wood.

"Your Neighbourhood events are an exciting opportunity for us to engage with our Hamilton South communities in person and chat about what's important to them."
Htown Skate Project will host a skate competition at the event. There will three categories for different age groups as well as a best trick contest. Htown Skate Project aim to empower Hamilton youth through skateboarding and hope to grow the city and the opportunities within it.
This is an outdoor event. If the weather is poor, it may be postponed. Keep up to date with the event here.