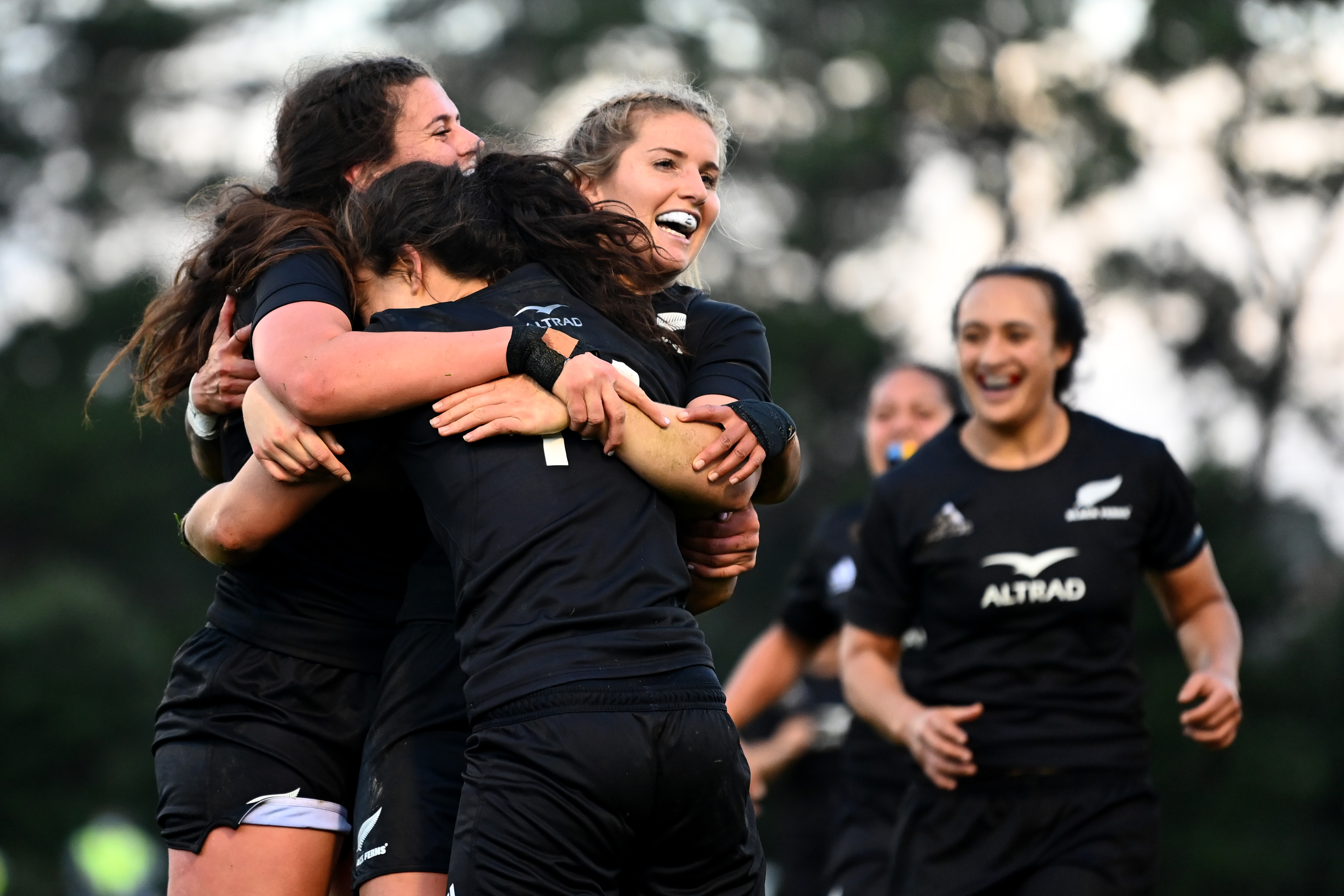 Get ready for an unforgettable weekend of sport as Hamilton Kirikiriroa plays host to not one, but two world-class sporting events on the same day.
The Black Ferns will go head-to-head with Australia for the O'Reilly Cup at FMG Stadium Waikato on Saturday 30 September before the England Roses take on the Silver Ferns at GLOBOX Arena, Claudelands, in the Cadbury Netball Series for the Taini Jamison Trophy.
FMG Stadium Waikato will host the Black Ferns for the first time since 2013. The test match will kick off at 4.35pm, following the Waikato Bunnings National Provincial against Canterbury at 2.05pm.
Black Ferns Director of Rugby, Allan Bunting, said the squad can't wait to return home to play in front of fans at FMG Stadium Waikato.
"We are very excited to play the final O'Reilly Cup test in Hamilton. It will be a fantastic opportunity for whaanau and fans to see the team in action for the first time on home soil this season."
GLOBOX Arena, Claudelands, will host the final test in the Cadbury Netball Series at 7pm.
"It's awesome to be part of the big weekend of sport in Hamilton! We're excited for the Silver Ferns to be back, hosting the England Roses for the final game of the Taini Jamison Trophy. Hamilton always puts on a great crowd and atmosphere," said Emma Fowlie, Head of Events and Competitions, Netball New Zealand.
H3, Hamilton City Council's event venues division, is encouraging attendees to use public buses, which will be free for fans on match day upon showing their ticket. This will apply to all regional and urban bus services.
Hamilton City Council's Venues, Tourism, and Events General Manager, Sean Murray, hopes the city embraces the excitement both these events have to offer.
"Hamilton's dedication to hosting top-tier sporting events underscores the city's commitment to sports and its passion for creating unforgettable experiences for players and fans alike."
"It's been an incredible year for women's sport and we wish to continue supporting these incredible athletes with world class events here in Hamilton – and yes it is possible to attend both games on the day!"
Beyond the stadium
Current Black Ferns players will be at the The Base, Te Rapa on Sunday 24 September between 2.30pm-3.30pm to connect with their supportive fans with poster and poi making to build excitement leading up to the game.
Get your tickets now
Tickets for both the O'Reilly Cup and the Cadbury Netball Series are available for purchase online at Ticketek. Early booking is recommended to secure the best seats and ensure a spot in these highly anticipated events.