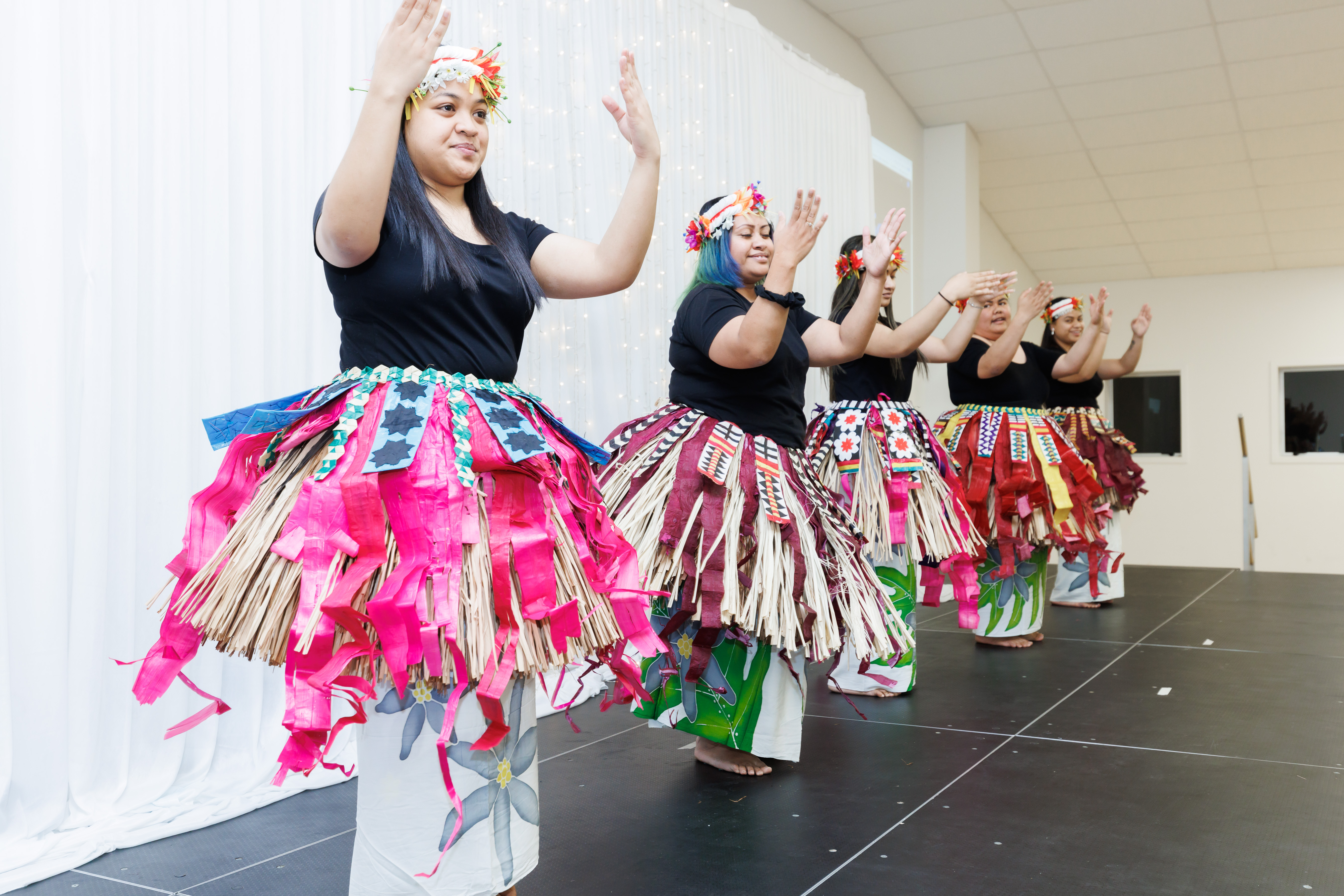 Hamilton City Council is giving a warm welcome to newcomers in Hamilton Kirikiriroa during Welcoming Week 2023 (1 – 10 September).
Welcoming Week is an annual global event bringing people and community groups together to celebrate the contributions of migrants and refugees to their collective cities. Hamilton Kirikiriroa is incredibly diverse with Hamiltonians representing more than 160 ethnicities, and a long history of people moving here from other countries. The latest statistics show more than 27% of the city's population were born overseas.
Council is hosting and supporting a wide variety of events in collaboration with local community groups to welcome newcomers. Ethnic Development Advisor, Jovi Abellanosa, is excited to see the results of a lot of planning and preparation.
"It's been awesome to see employers come on board to feature their new staff and many organisations and local community groups come together and plan something special to celebrate the diversity in Hamilton Kirikiriroa."
Welcoming Week will run from Friday 1 September to Sunday 10 September and includes a series of mostly free events designed to welcome new Hamiltonians to the city as well as help existing Hamiltonians learn how to be welcoming and inclusive to newcomers.
There are several events happening during the week including a Welcoming Manaaki Village with Te Haa o te Whenua o Kirikiriroa formally opening the festivities. At the village, there will be Maaori cultural performances along with other performances from community groups. There are opportunities to learn more about other groups from their cultural and community displays and there will be food stalls.
Other events during the week include Tangata Tiriti Trainings, a youth event, and a showcase of the history of migration at some of our libraries. Community houses across Hamilton Kirikiriroa will be opening their doors with activities including community potluck, workshops and more.
Chair of the Community and Natural Environment Committee, Councillor Kesh Naidoo-Rauf, has called New Zealand home since she moved from South Africa 23 years ago. She believes Welcoming Week plays an important part in the wellbeing of Hamilton's newest residents and is a great opportunity to welcome and help them feel supported.
"Whether you've just moved to Hamilton Kirikiriroa or you have been here for a few years, Welcoming Week is an amazing chance for you to get involved in the community, meet lots of people, and learn about other cultures in our city."
Come along and bring your family and friends to the Village. You can check out what's coming up on our calendar of events and keep up-to-date on our Facebook event. If you want to volunteer during Welcoming Week, you can get in contact with Jovi Abellanosa, Council's Ethnic Development Advisor.
Check out the calendar of events