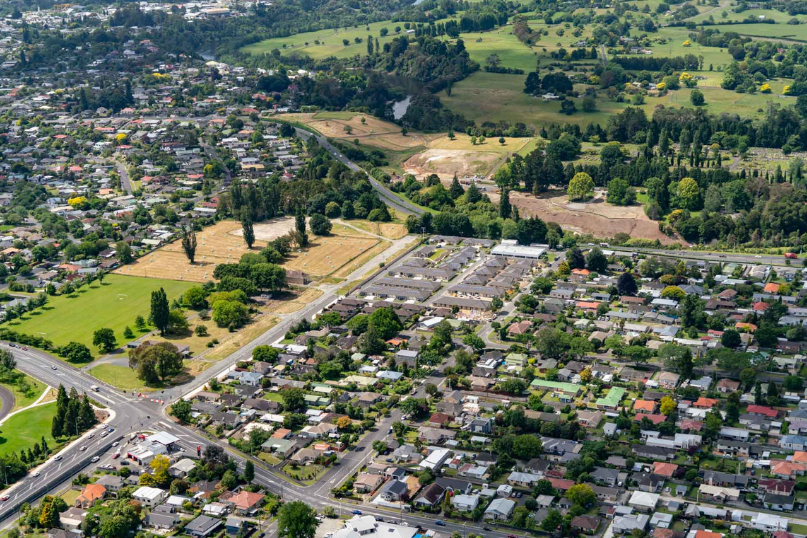 Hamilton City Council approved changes to its proposed 2019/20 Development Contributions Policy at Tuesday's Annual Plan meeting. The changes have had a minimal effect on any increases in charges, although there have been some significant reductions in Rotokauri and Te Rapa North catchments.
Development Contributions are paid by developers to offset the costs to the city for the infrastructure needed for growth.
Proposed changes for the updated Policy went to public consultation in April and sought feedback on six proposed changes. At a meeting in early May, the Council responded to the consultation and removed one of the proposed changes – the addition of further capital projects with a growth component into the calculations for DCs. Feedback from submitters was strongly against introducing the additional projects into the policy.
Councillors at Tuesday's meeting discussed the range of information presented through the submissions and noted concerns expressed by the development community regarding the impact high development contribution charges could have on growth in the city. Staff advised they were working on a 'roadmap' to ensure future Policy amendments would be developed over a longer period and support opportunities to engage with developers and the community. Staff will report back to Councillors on this process and other issues raised by submitters by the end of September.
The approved changes are to:
include relevant changes to the Council's 10-Year-Plan growth and capital programme including updated actual 2018 development contributions revenue and minor changes to growth projections in Te Rapa North;
include growth projections relating to the Rotokauri North Special Housing Area in the refreshed DC model;
extend the 66% remission for developments located in the CBD, effective from 1 July 2019 until 30 June 2021, and
cap Rotokauri catchment charge for non-residential development at the next highest catchment charge.
The updated Policy is planned to be adopted in June and will be effective from July 1, 2019.
Full details on the proposed policy are in the agenda from Tuesday's meeting at www.hamilton.govt.nz/agendas