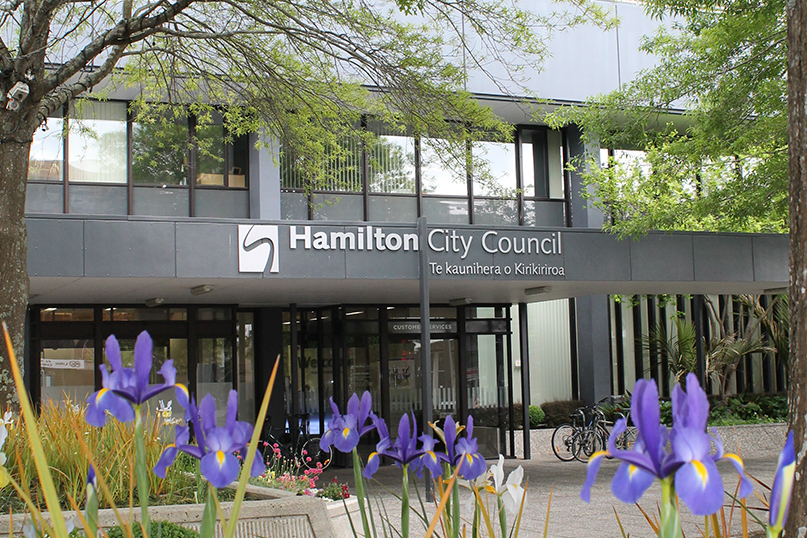 Hamilton City Council has moved to better assure a supply of affordable homes under developments in designated Special Housing Areas (SHAs).
The Council yesterday unanimously signed off an affordability policy saying at least 10% of homes in SHAs must be deemed 'affordable' – that is they must be sold at no more than 90% of the average Hamilton house price (which would equate to a price of approximately $500,000 at today's prices).
The motion passed by the Council aims to have at least 10% of homes available to first home buyers if at all possible, depending on the criteria the Government is prepared to accept when it comes to signing off on Hamilton SHAs.
"I believe this council has a heart and wants to help deliver reasonably-priced housing into the market," Mayor Andrew King said during the meeting.
SHAs are specially designated areas designed to speed up housing developments by relaxing planning controls. The Council wasn't obliged to have an affordability policy but setting it at the "at least" 10% level helped ensure a stronger supply of lower-priced housing.
The 10% minimum figure was lower than some in Hamilton had earlier hoped. But it takes into account the fact that developers were concerned too high a percentage could make developments unfeasible and also that the Government wanted a minimum of 10% if it is to sign off on SHAs. The $500,000 price could also assist with developments qualifying for participation in the Government's KiwiBuild programme.
The decision is relevant to four current SHAs in Rotokauri North, Te Awa Lakes, Eagle Way and Quentin Rd, and any future SHAs. The four aforementioned current SHA developers will now be able to use the policy in the development of Private Developer Agreements with the Council. These are due to be lodged next year.
Meanwhile, on another development-related front, councillors signed off a draft submission calling for the Council to have a greater say on planning matters in Waikato District, given the potential for new residential pockets on the city fringe impacting on Hamilton.
a suitable mechanism for having a greater say in Waikato District planning was being considered by staff.
General Manager City Growth Jen Baird said the submission on the Proposed Waikato District Plan was part of a longer-term vision for closer co-operation with Waikato District Council, regardless of where boundaries lay. A joined up approach was needed to help stop development in Waikato District impacting negatively on the city, especially if neighbouring areas eventually ended up being incorporated into Hamilton over time.
The draft submission suggested an extensive area of Waikato District, stretching from Hamilton to Taupiri in the north, Eureka in the east and to past Te Kowhai in the west, be deemed an Area of Interest where Hamilton City Council should have a greater say.
Any significant extra residential development in the Area of Interest is seen as having strong potential to impact on demand for Hamilton services and infrastructure. The submission said there were a number of potential developments causing concern.
Ms Baird said a suitable mechanism for having a greater say in Waikato District planning was being considered by staff.
A number of councillors expressed frustration that the Future Proof partnership – involving Hamilton, Waikato, Waipa and the regional council – wasn't helping manage such issues enough. Chief executive Richard Briggs said a review of Future Proof was due to see if it was meeting Hamilton's needs.
Noting Hamilton's very high population density and growth, Mayor King said these factors made it all the more important for the Council to be in a position to deal with what is coming.