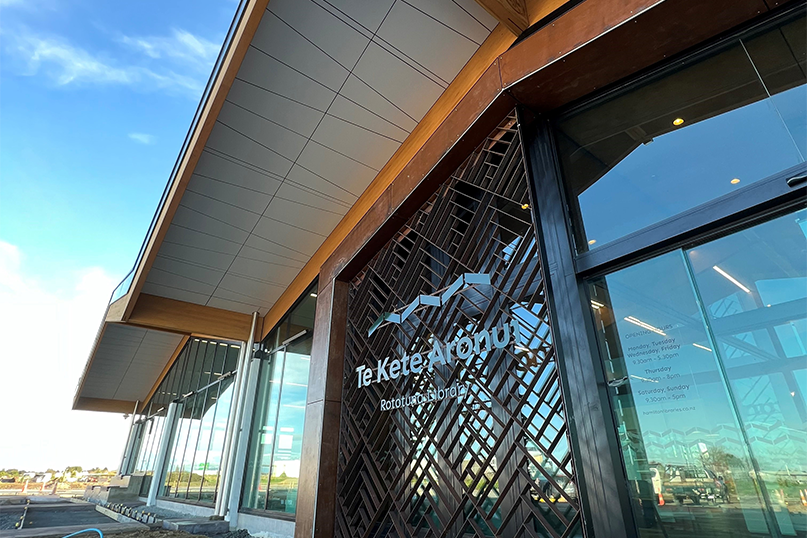 The books are in, coffee is brewing, skaters are poised, and the countdown is on for a new library at Rototuna which will open to the public on Friday 21 July.
Construction of Te Kete Aronui Rototuna Library is all but complete with the internal fit out, including shelves, counters, carpet and furniture now well under way.
Natasha Hansen, programme manager for the Rototuna Village, said the end is finally in sight for the much-anticipated space for the Rototuna community.
"While construction started in early-2022, for the community this journey has been much, much longer than that. We're delivering a space to meet the different needs of so many people who live there, and I can't wait to see it come to life."
As well as traditional library offerings, the space which was co-designed with the local community, has small meeting rooms for group work and larger meeting rooms which can be booked for community events. Users will be able to access a range of Council services from the library, including rates payments and dog registrations. A Changing Places fully accessible bathroom is another feature of the new building.
Hansen is excited about the addition of an on-site cafe which will be operated by local couple Alex He and Tongtong Liu. The pair have extensive hospitality and barista experience and are looking to introduce some exciting drinks and beverages that will be a first for Hamilton.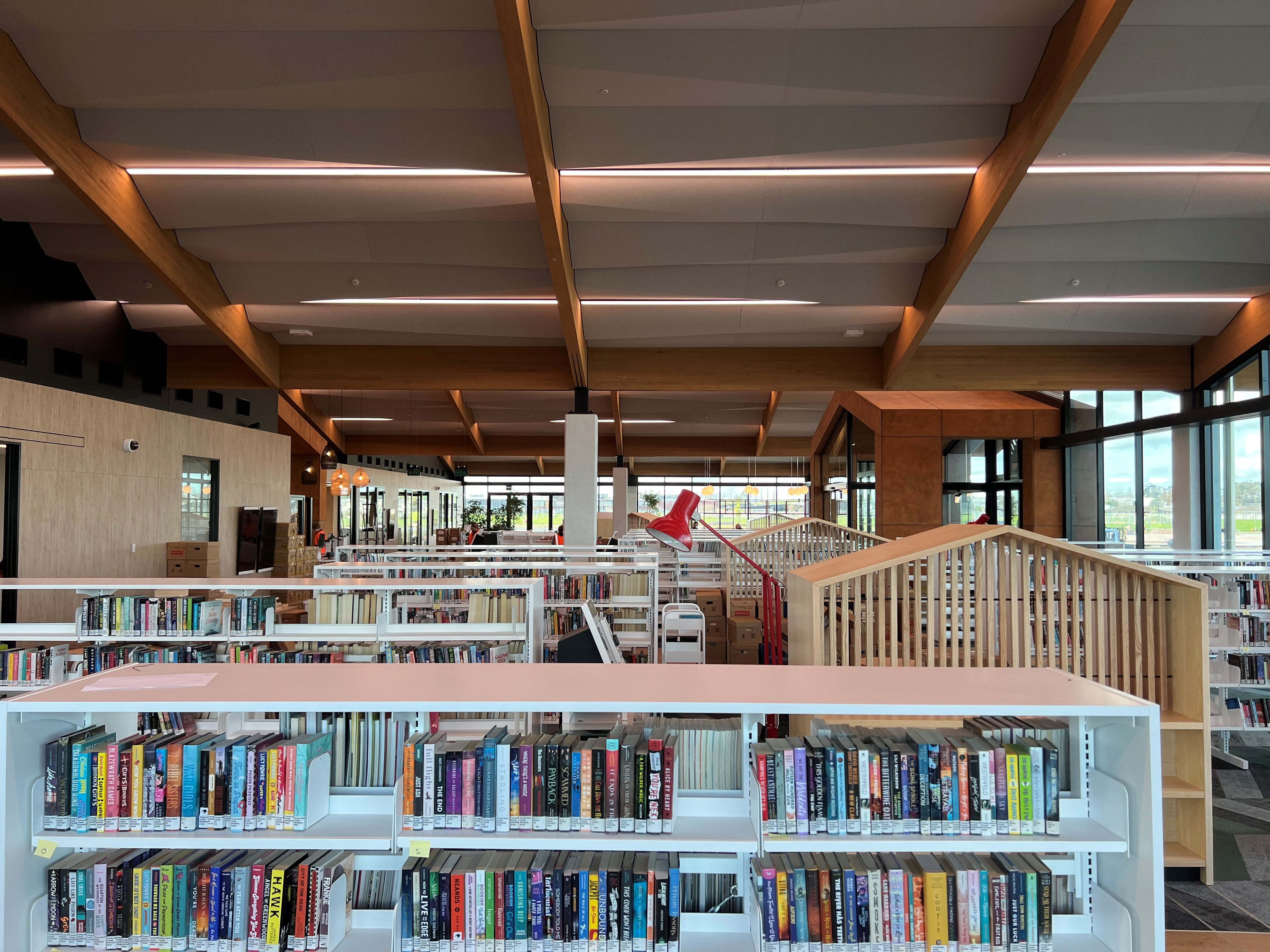 Due to demand from local skaters, the team were planning to open the skate space outside the library later this week.
"We know the community out there have been waiting for these facilities for a long time, and so we're getting each space open as fast as we can."
While the library, some public outdoor areas and skate space will be open, construction will continue on a play space, upgrades to North City Road and final touches on some of the other outdoor spaces, for the next few months, she said.
"An unseasonably wet summer this year has really slowed us down in some of our outdoor spaces. So, expect to see our teams beavering away behind the construction fence until late-October."
The opening will be marked with a weekend of activities at the library for the community to enjoy. Keep up to date with what's planned at hamiltonlibraries.co.nz/whats-on/
Features of the new library include:
A range of small and large meeting rooms and flexible spaces available to book.
Council services such as rates payments and dog registrations.
Hamilton's third Changing Places bathroom facility.
An on-site café.
An Auaha Makerspace, purpose-built for creative technologies.

Free wi-fi, with computer, printing and scanning services available.

Kids and young adults' zones, community lounge and a study/work area.

Borrow from self-checkouts, collect holds, plus return items 24/7.
A skate space integrated with the outdoor areas.
A play space designed for junior to intermediate use (opening October).