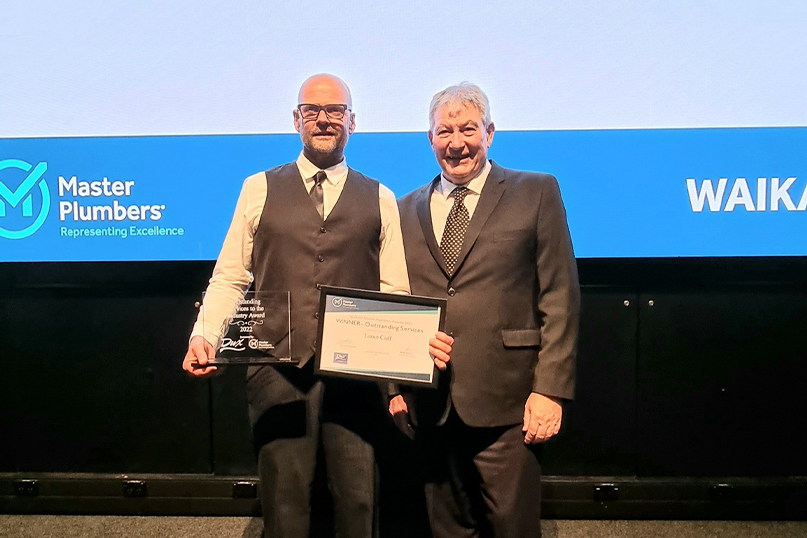 As a 39-year veteran of the plumbing industry, Lance Cuff's knowledge and problem-solving prowess is renowned among tradies.
His reputation as the "go to guy" was recently celebrated at the annual Waikato Master Plumbers Awards, picking up the award for outstanding services to the industry.
Cuff joined Hamilton City Council's Building Unit 16 years ago and has worked as a senior plumbing and drainage inspector for the past eight years.
A former plumber and property developer himself, Cuff said he likes to work with the sector to get the best outcomes.
"If you get a reputation as being reasonable, it helps on those occasions when you have to put your foot down. You find there's no mucking around and people just get it sorted."
Cuff's resume includes a five-year stint as an industrial plumber in London. That background has proved invaluable, with Hamilton's commercial sector booming in recent years.
"When I rocked up to Council as the new inspector 16 years ago, I brought with me knowledge of that big commercial stuff and I could talk to people about almost anything. That's proven to be a big advantage in my role. I can go into plant rooms and understand what's happening and what they're doing. "
As a senior inspector, Cuff said there are always opportunities to keep learning. The plumbing sector, like all aspects of the building industry, continues to evolve.
"Today, you've got to document everything. It does tend to mean that people think twice about what they're doing. I do think we are building better homes and that's what it's all about really."
Cuff also has a strong relationship with Waikato Master Plumbers and presents to members about two or three times a year about emerging issues in the sector.