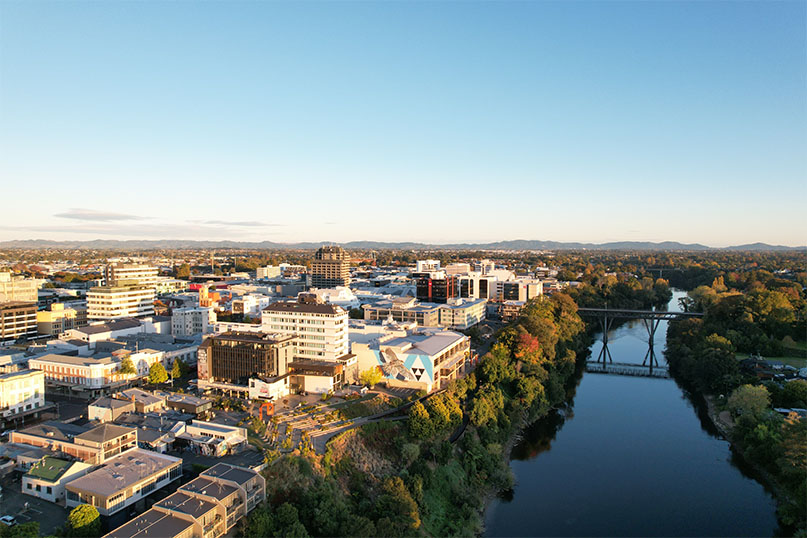 Hamilton has received the tick of approval from employers keen to grow their companies.
The business insight comes from more than 70 in-depth meetings Hamilton City Council's economic development staff have had with city employers this year.
The talks reveal employers are increasingly confident about their ability to access the necessary services and resources to grow their businesses in Hamilton.
Councillor Ewan Wilson, who chairs the Economic Development Committee, said Council had invested in infrastructure to support economic growth.
"During challenging times, we will see the economy slow down. But by investing in critical infrastructure, we have created a solid framework to support businesses in the city.
"Hamilton's economy continues to perform well, and growth in GDP and job numbers have outstripped most other metros in recent years."
Council staff interviewed employers from the manufacturing and logistics sectors as well as the technology, agritech and innovation sector.
The discussions reveal businesses have become increasingly cautious about their short-term plans to hire more staff. Tech employers, in particular, say it's increasingly challenging to find staff with the right skills and experience.
Councillor Mark Donovan, who serves as deputy chair of the Economic Development Committee, said the fact some city businesses are taking a cautious approach to growth, isn't a bad thing.
Forecasts for inflation remain high for the next 12 to 24 months.
"Sometimes in business you need to be cautious but that can allow you to be more strategic in your thinking," Councillor Donovan said.
"The good news is Council has invested in infrastructure to support growth, so when the market picks up, Hamilton is ready."
City employers highlight the positive impact the completed Waikato Expressway has had on Hamilton as well as the growth of the Ruakura Superhub. Council has played a key role in the development of Ruakura, from consenting and planning, to delivering key infrastructure.
This year, Kmart's North Island distribution centre opened at Ruakura in September, followed by Big Chill's new facility in October. Maersk's Ruakura cool stores are due to be completed in November.
Meanwhile, latest data show Council's H3 venues – such as Claudelands and FMG Stadium Waikato - hosted 207,927 people in the three months to 30 September – a 74% increase on the same period last year.
Councillor Donovan said promoting the use of the city's stadiums and facilities makes good economic sense.
"We've got these amazing facilities so let's use them to our economic advantage. It's great to hear feedback from staff that Hamilton is top of mind for conference planners and event promoters."