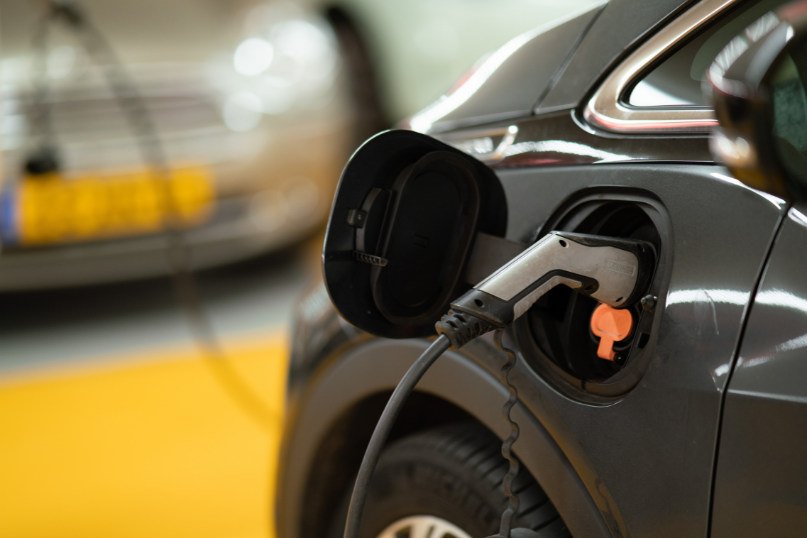 Charging ahead
According to a recent study examining electric vehicle (EV) infrastructure in cities with populations greater than 100,000, Hamilton Kirikiriroa is leading the way in Oceania with 22.2 chargers per 1000km of road. The study noted although New Zealand is a relatively small market for electric vehicles, rebate schemes and increasing vehicle options is changing that. It identified last December, one-in-five of all new vehicles sold in New Zealand were EVs. And Hamilton City Council is doing its part, partnering with Hamilton-based company, Hikotron, on a two-year trial project that has seen 10 EV chargers installed at eight sites across the city. During the first three months of this year, the project helped reduce the city's emissions by 172kgs of CO2. 
Also in the transport space, Council has recently been using car sharing service Mevo to help transport staff around the city during peak hours, avoiding the need to expand its car fleet.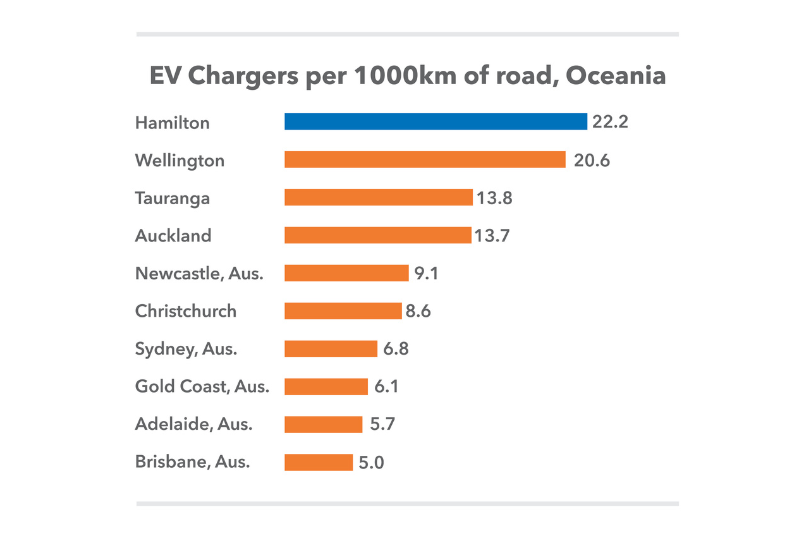 Hub of sustainability 
Hamilton's Ruakura Superhub has the potential to reduce carbon emissions by enabling a shift away from transporting containers via road and onto rail. When the inland port is operating at full capacity, Tainui Group Holdings estimates the project will lead to a reduction of 65,000 truck journeys a year. 
Kmart chose to relocate its Auckland distribution centre to Ruakura in part to minimise road transport costs and reduce carbon emissions. Its 40,000m2 facility is being developed in line with the 4 Green Star rating, featuring sustainability measures such as solar panels generating 300kW of power, 
EV charging stations, rainwater harvesting, and onsite stormwater treatment. 

Rethinking and reusing packaging 
APL Window Solutions is improving its environmental footprint by rethinking packaging. The Hautapu-based company started using recycled paper to protect aluminium products, replacing plastic cling film. The company is also  trialling wool to replace bubble wrap and polystyrene packaging. APL recycles scrap aluminium directly with a smelter, delivering a significant reduction in energy input. 
Located in Te Rapa, saveBOARD produces a low-carbon alternative to plasterboard by reusing packaging. Every board they produce is comprised of about 500 beverage cartons that would otherwise go to landfill. The business also accepts offcuts or end-of-life plasterboard for no fee, remanufacturing them into new products.

Growing Greener 
Based at Waikato Innovation Park, Greengrower is the country's first large-scale vertical indoor farm. Output of leafy greens and other produce from their new 6200m2 facility is projected to match the output of a 150ha farm using only 1% of the water otherwise required.