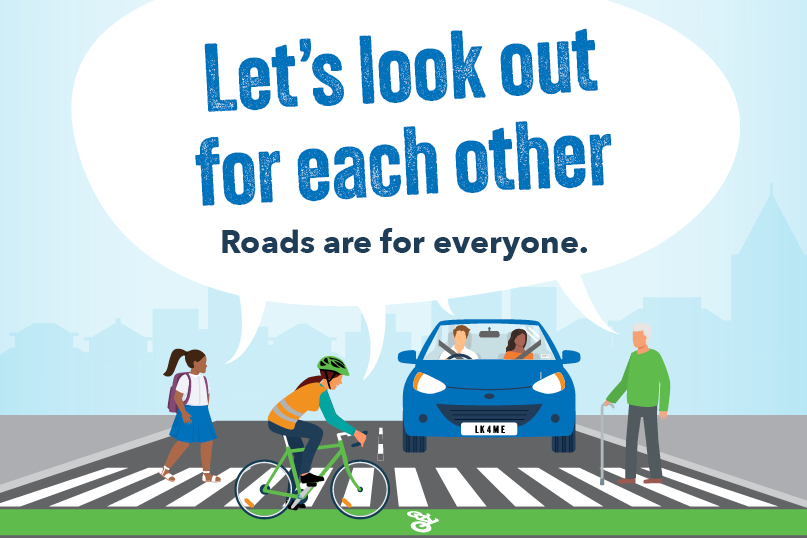 Hamilton City Council is encouraging anyone on the move around the city to look out for others.
Their latest road safety campaign focusses on how all road users are people, and during the winter months, thick fog and rain can make the roads, and others using them, harder to see.
Council's Transport Education Team Leader Mihi Bennett-Smith said our city's roads and paths are for everyone, regardless of how you choose to move around the city. It's important to be mindful of others on the roads.
"It doesn't matter if you choose to drive, walk, bike, scooter, skateboard or shimmy your way around town, we're all people and should be able to get to where we're going safely," said Bennett-Smith.
"While we all need to make an effort to be seen, we also have a role to make sure everyone gets home safely at the end of the day. This is a reminder to drive a little slower (or keep to the speed limit), pay attention to your surroundings, and be prepared for the unexpected."
Council has a goal for Hamilton Kirikiriroa to be a place where our community can connect with people and places in a safe and accessible ways.
"Receiving a call about a loved one being injured or killed on the road is not a message anyone would want to receive."
Bennett said everyone should be able to use our roads safely. "That's what our Vision Zero goal is all about – no serious injuries or death on our roads – wouldn't that be great? It'll take us all to achieve this goal."
Safety on the city's roads is a key driver in Council's long-term transport strategy: Access Hamilton – Ara Kootuitui Kirikiriroa.