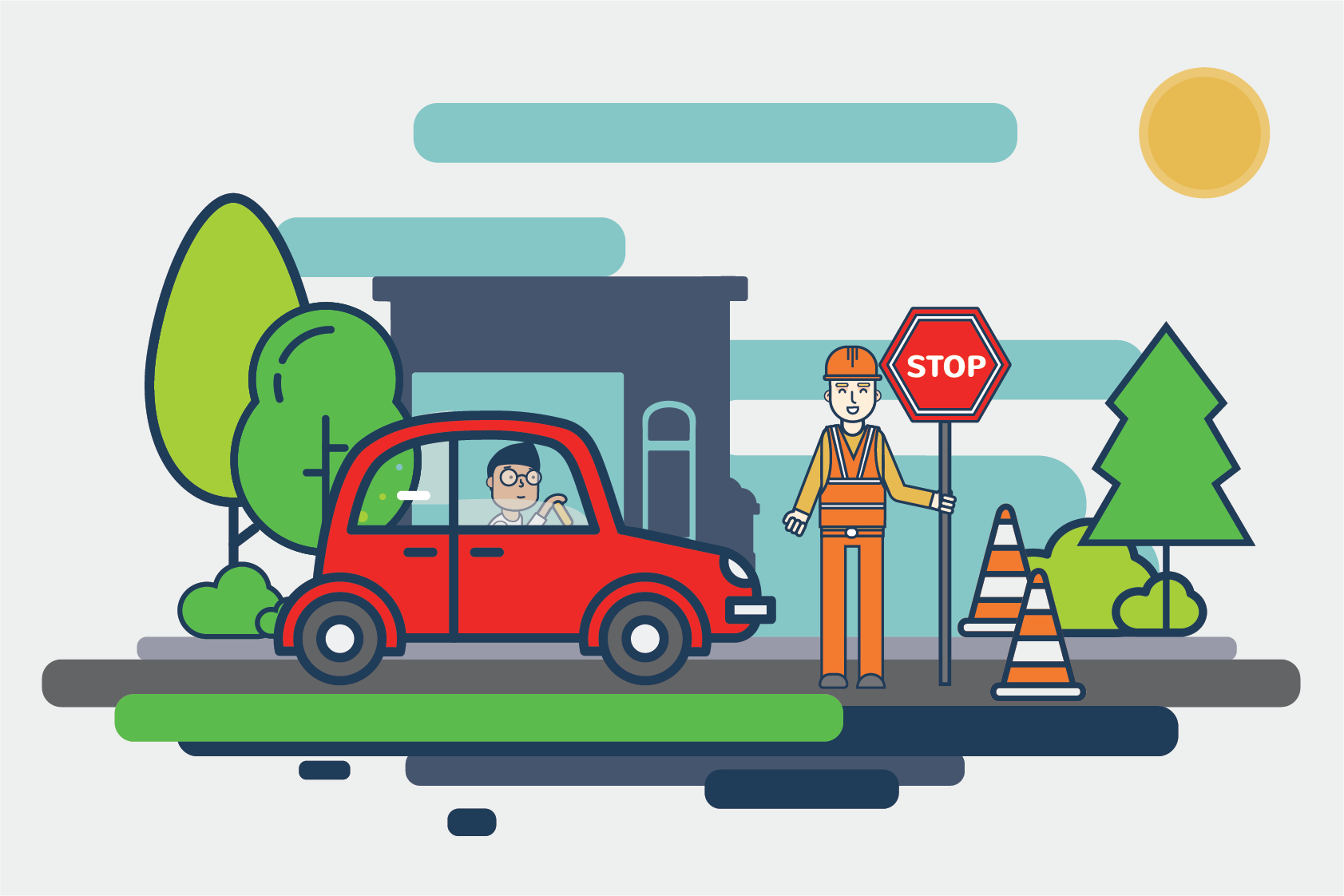 A string of projects that aim to make Rototuna roads safer for everyone, start this week, beginning with building a new roundabout at the Gordonton Road and Darjon Drive intersection.
Along with making it easier and safer for vehicles to turn in and out of Darjon Drive, the project will include the installation of raised safety platforms at each approach to the roundabout on Gordonton Road to help slow traffic down. Another raised safety platform, doubling as a courtesy crossing, will also be installed on Darjon Drive.

Hamilton City Council City Transport Unit Director, Gordon Naidoo says the project ties in with similar projects in the area – which have resulted in immediate improvements – including the Gordonton and Thomas Road traffic signal and raised safety platform intersection improvements installed in 2019.
"From 2017 to 2019, there were 33 recorded crashes at the Thomas Road intersection, including one death. Paired with lowering the speed limit on Gordonton Road to 60km/h, this intersection upgrade has seen significant improvements with only one crash recorded between 2020 and 2022," he said.
Mr Naidoo said speeds need to be safe for everyone, not just for people behind the wheel.

"We have started using raised safety platforms at busy intersections and in areas where there is a lot of walking and biking activity, particularly near schools. What the data tells us is a person hit by a car at 50km/h has an 80% chance of being seriously injured or killed. If that car is going 30km/h, their chance of serious injury or death drops to 10%.

"Every change we make is now done with everyone's safety in mind, no matter how they choose to travel," said Naidoo.

For these works to go ahead, traffic management is expected to be in place for a minimum of ten weeks. This includes closing the access to Darjon Drive from Gordonton Road to rebuild the road at the intersection. A detour will be in place to Darjon Drive from Huntington Drive.

A temporary traffic light system will be put in place along Gordonton Road to help manage traffic flows while works take place. However, drivers should still expect some delays. 

The project falls under Council's Vision Zero – intersection improvements programme – and is 49% funded by Hamilton City Council's Long-Term Plan 21-31, with Waka Kotahi NZ Transport Agency's National Land Transport Plan 21-31, providing the additional 51% of funding. 

It also aligns with Council's Access Hamilton Strategy – Ara Kootuitui Kirikiriroa - aiming to help people connect to places in safe, accessible, and smart ways.  

Naidoo said Council has a massive programme of works coming up in 2023 – and Rototuna is one of the areas that should expect to see some more roadworks over the summer construction season.  

Although the Darjon Road intersection has fewer recorded crashes than the Gordon/Thomas intersection, these tend to be more serious and usually result in someone getting injured.
"The number of crashes makes no difference, whether it's one or 30 – our goal is zero, and that's what we're aiming for." said Naidoo.
In a few months' time, the team will move a few hundred metres north to the Gordonton and Puketaha Road intersection to get started on a new roundabout that aims to make the intersection safer and create a new connection into St James Drive.  

"Both of these new roundabout projects have been planned for quite a while, but unfortunately the impacts of COVID-19 meant works had to be pushed back. But we're ready now and the team are eager to get out there and get it done," he said.
For more information about the Gordonton Road and Darjon Drive roundabout project, click here.