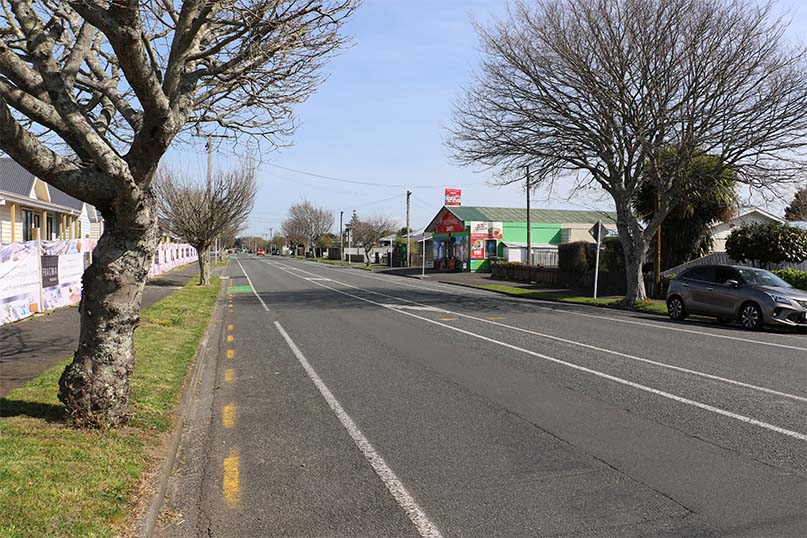 Twenty-eight improvement projects to enhance road safety and reduce transport emissions have been confirmed by Hamilton City Council's Infrastructure and Transport Committee.
The committee met today (21 September) to receive an update on Hamilton's Transport Choices programme, which had initially identified 29 projects.
It was decided that in total, 28 of the projects will now move a step closer to construction. The projects are largely funded by Waka Kotahi and must be completed by June 2024.
Committee chair Angela O'Leary said the projects were about connecting gaps in the city's transport network.
"And it's about connecting our public transport services with the users of those services."
She said today's meeting would be the final opportunity to advance Hamilton's suite of Transport Choices projects.
"New Zealand spent around $5 billion on transport, on average over the past decade, 79% of this on roads, 17% on public transport, and just 1.7% on walking and cycling infrastructure.
"So I am very grateful of the opportunity Waka Kotahi has given this council and this city, to build a connected network that we would not have had previously."
Waka Kotahi Lead Advisor, Urban Mobility, Peter McGlashan, spoke to the committee.
He confirmed that funding for the programme came from the Emissions Trading Scheme, not general taxes or road user charges.
McGlashan said all projects must now have detailed designs submitted to Waka Kotahi by 29 September 2023 to determine which ones progress to construction.
"The programme is oversubscribed nationally, so it's vital Hamilton's full suite of projects are considered to progress and maintain momentum."
He said Hamilton had a set of "ambitious" Transport Choices projects which were the envy of many other cities Waka Kotahi worked with.
"Hamilton has the opportunity to deliver 10 years' worth of projects in just two years."
The transport committee approved 22 projects earlier this year while the remaining seven were to be reviewed because of their location and complexity.
Those seven projects included street improvements at: Bader Street; Killarney Road; Brooklyn Road; Frankton East-Lake Domain to Western Rail Trail; Rifle Range Road; Riverlea and River Road.
At today's meeting, the committee reviewed staff and public feedback on the seven projects and decided to progress all seven to the next phase.
Following public feedback, one project will not progress. That is a raised pedestrian crossing at Thackeray Street near the Hamilton Fire Station.
A proposal to connect the Western Rail Trail with Upper Kent Street will also not progress.
A notice of motion to revoke a previous decision concerning the project for Horsham Downs did not pass.
What is the Transport Choices programme?
Transport Choices is a national programme administered by Waka Kotahi and funded by the Government's Climate Emergency Response Fund.

It is about making small changes to streets and the way people use them, to improve transport systems.

The aim is to encourage people to try biking, walking, or use public transport as a means of travel, to help reduce transport emissions.

Hamilton City Council received $33.2 million to progress 28 climate-friendly projects. The Council will contribute an additional $3.8 million to bring the total package of projects to $37 million.

Nationally, the Government has set aside $348 million for Transport Choices programmes.