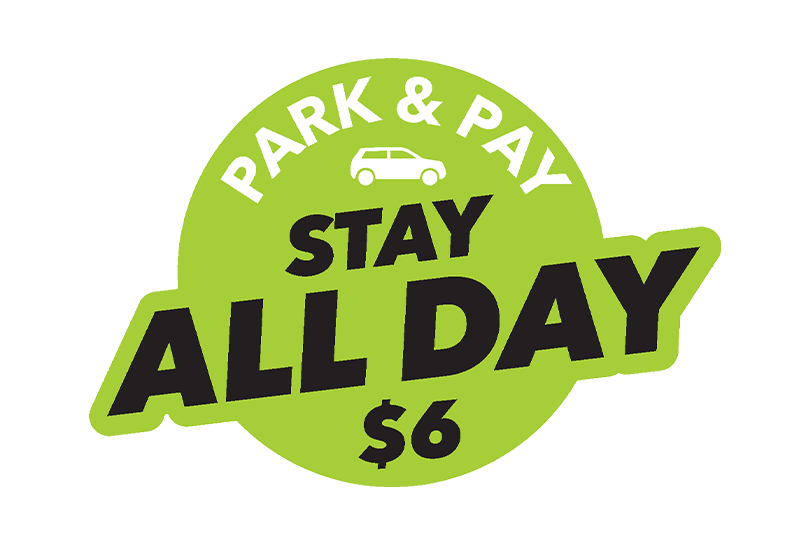 All-day paid parking is expanding to help meet the increasing demand from commuters and people wanting to spend more time in Hamilton's central city.
Hamilton City Council introduced six new areas for all-day paid parking on 11 September 2023 on sections of Grantham, Rostrevor, Tristram and Vialou streets, and Hamilton Parade.
Gordon Naidoo, City Transport Unit Director for Infrastructure Operations said Hamilton is growing rapidly and demand for carparking in the central city is high.
"All-day paid carparks provide those who work or spend longer periods of time in the central city with more parking options," said Naidoo.
The increase in long-stay carparks throughout the city supports Access Hamilton - Council's strategy for a future-ready transport system.
"As Hamilton grows, it's critical our central city is set up to support the increase in people travelling in for work, to shop or to eat. The central city needs to be easy to access and get around in safely. It needs to be a place where people enjoy coming to," said Naidoo.
Infrastructure to support alternate modes of travel is being prioritised by Council to give people options about how they move around the central city safely. Developments include separating cycle lanes, widening footpaths, improving public transport frequency, and supplying parking for micro-mobility users in key destinations.
"By improving the safety of our transport network in the central city, we're giving people the choice of travelling by foot, bike or bus. Everyone will be able to access the city when they want to and it supports our vision for a low carbon transport system," said Naidoo.
All-day paid parking areas will continue to increase in the central city, at sites based on a high occupancy in nearby parking areas, and to supply more appropriate carparks for customers.
The reduction of metered parks in the city means parking staff can better manage areas where commuters are using time-limited parks for long stays, an activity which impacts surrounding businesses and services.
Time-restricted two-hour free metered parks will remain nearby long-stay carparks to assist with the turnover of customer parks for businesses and services.
All-day parking is a flat rate of $6 and applies between Monday – Friday, 8am – 5pm. Payment is made with the PayMyPark app.