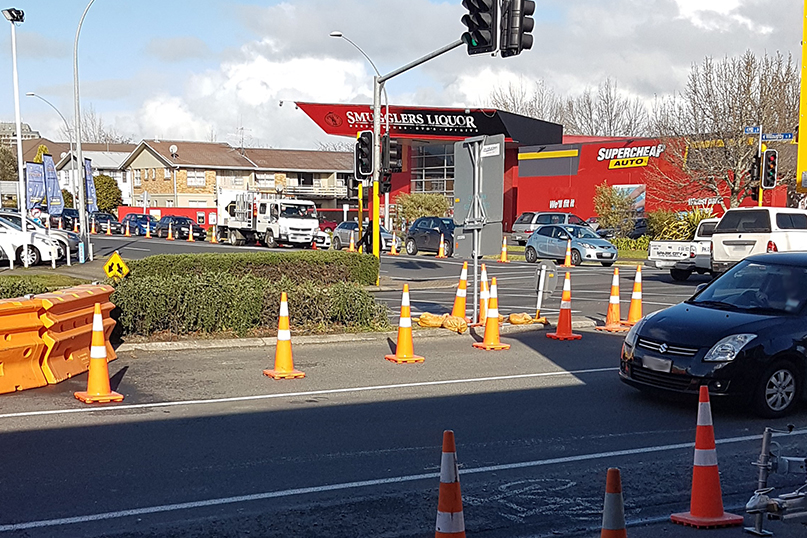 Road users travelling along Mill St in Whitiora are advised to take extra care as round-the-clock work to replace wastewater pipes starts this week.
The work will be carried out in the inside eastbound lane of Mill St between Willoughby/Anglesea St and Ulster St. It is expected to take around four weeks and crews will be working 6 days a week from Sunday nights to Friday evenings.
While the contractors will be minimising disruption by working day and night shifts and carrying out the most disruptive work at night, road users should still expect traffic delays, lane closures at times. For safety reasons traffic management and a reduced 30km/h speed limit will be in place.
The pipes run underground along the inside eastbound lane of Mill St, but full excavation of the road is not required as they are being replaced by pipe bursting. This means the new pipe is forced inside the existing one at a number of locations, without the need to fully dig up the road.
The contractor has been on site already carrying out night works to prepare for this next stage of work. Once complete they will move to replace the wastewater pipes in Mill Lane, between Ulster and Victoria streets.
The replacement of the wastewater pipes is part of the Council's ongoing programme of replacement of the city's key infrastructure assets to ensure they operate reliably and efficiently.
Note: Wastewater takes material from showers, baths, sinks, washing machines, dishwashers and toilets through a network of underground pipes and pump stations to the Pukete Wastewater Treatment Plant where it is treated.